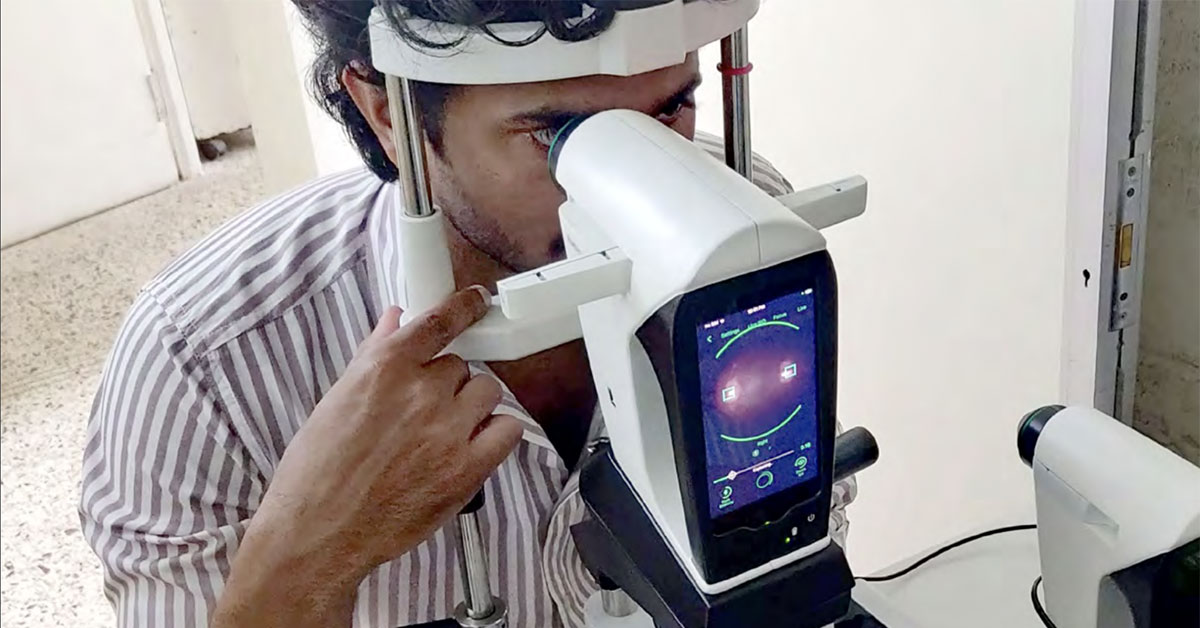 When you think of "disruptive and revolutionary tech," what comes to mind?
Major companies, start-ups, a laboratory on the brink of discovery – but what about nonprofits?
You read that right, nonprofits. We know nonprofits don't often come top of mind as being "disruptive," but we're here to paint a new picture. Compassion has always been an important driver of innovation at Seva.
At Seva, we invest in a suite of cutting-edge and revolutionary technologies to create a world free of avoidable blindness. Leveraging millions of data points, four decades of experience, and a network of leading public health experts, engineers, and physicians, our best-in-class tech solutions revolutionize the way eye care is delivered worldwide.
"We operate at the scale of a major corporation and the nimbleness of a start-up. Straddling this balance is disrupting the future of ophthalmology and public health – for good".

– Kate Moynihan, Executive Director, Seva Foundation.
This is the new frontier of compassion driven eye care tech that you support:
Continue reading