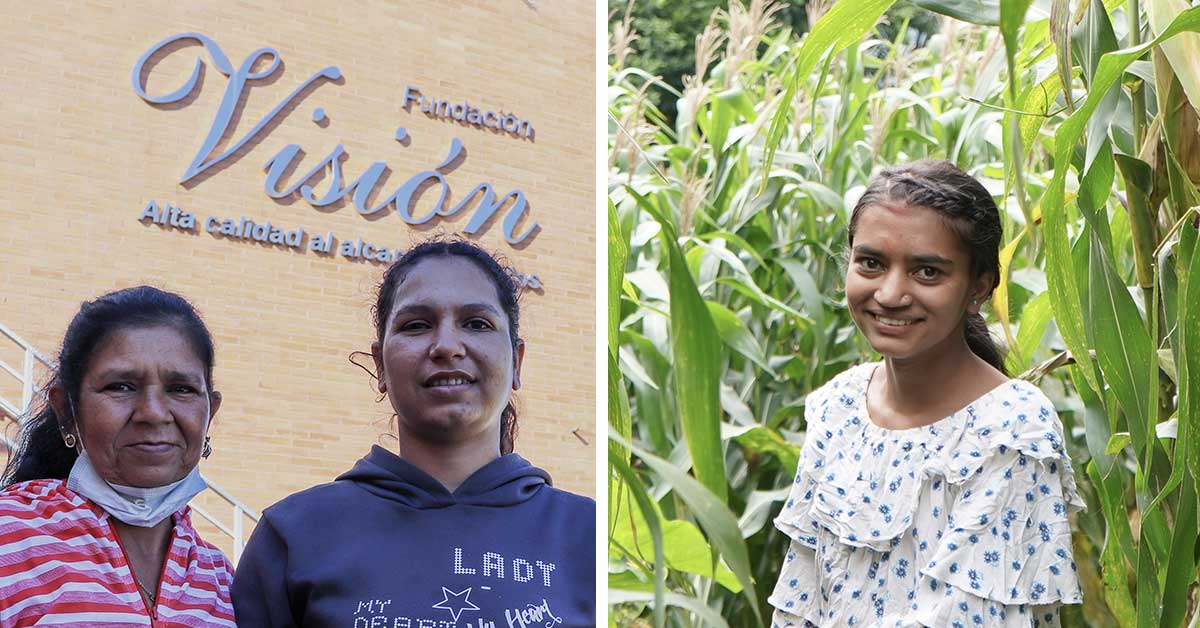 You create virtuous cycles of joy.
In these busy times, it might be easy to forget how much of a difference you create.
But we, and the people we serve, will never forget.
Your generosity, combined with others like you, made it possible for millions of moms, dads, brothers, sisters, aunts, and uncles halfway across the world to step into 2023 with better lives.
Every time you choose to restore sight you initiate a virtuous cycle of joy that enables people to return to school, work, and support their families and communities. The caretaker can also pursue an independent career once he/she is relieved of the responsibility. At this very moment, 15-year-old Sandhya Dhital from Nepal, who got her sight back, is studying in a classroom. 28-year-old Mercedes Leguizamòn from Peru, who for years struggled to see, is able to support her children again.
I am here to let you know that we hear you, we see you and we are very thankful for your trust in us to do the work we do. Every click, every share, donation, thought, or note received is felt, seen, and heard. Compassion is a cornerstone to how Seva is possible, and how we set in motion the circle of joy.
Onward & Upward,
Kate Moynihan
CEO/Executive Director