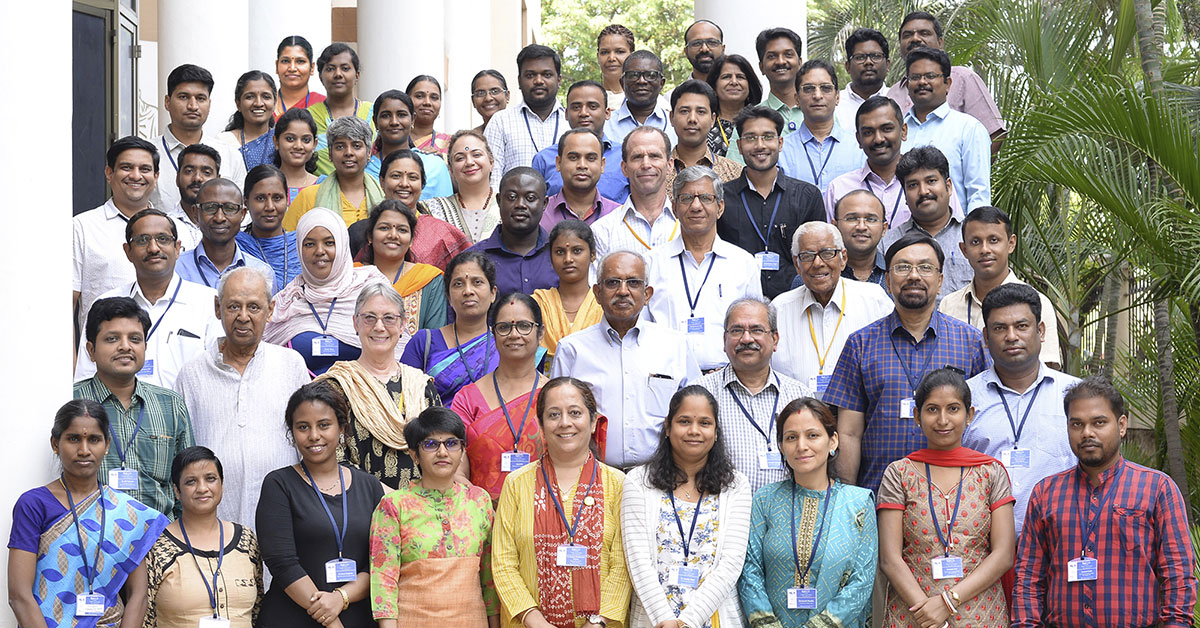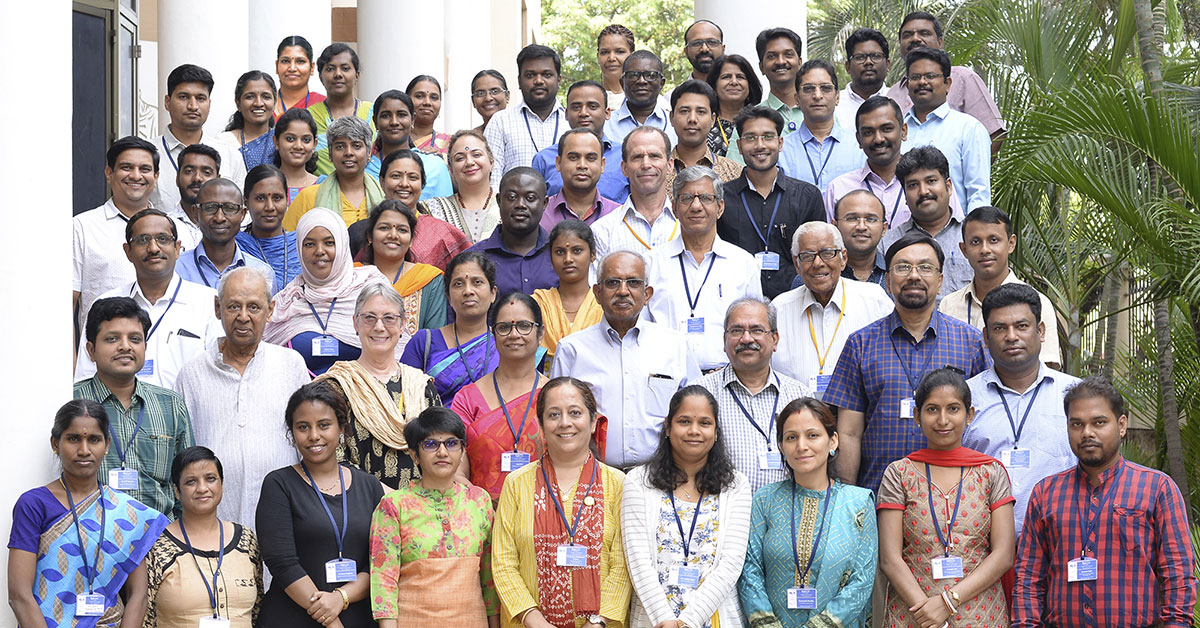 There are millions of people in the world in need of eye care services and not enough trained eye care professionals to provide care. Your generous support enables us to provide critical training for ophthalmic support staff. These individuals are professionally trained vision care workers who assist ophthalmologists and optometrists with routine clinical or non-clinical activities. With their assistance, ophthalmologists can focus on more advanced and complex cases. Together, they can provide care to more people, more efficiently.
But who trains the trainers? How do we make sure the teachers are giving their students the best information across the board? Eyexcel is how.
So what is Eyexcel?
Seva, Aravind Eye Care System (our partner in India), and the International Council of Ophthalmology (ICO) launched 'Excellence in Eye Care', or 'Eyexcel', in 2008. Eyexcel has traditionally been an annual five-day immersion workshop designed for eye hospital trainers that teach the ophthalmic support staff. The training modules include subjects such as Adult Learning Principles and Instructional Design.
Welcome to the future: Launching Eyexcel 2.0!
Seva, with its partners, launched Eyexcel 2.0, a new-and-improved version of the program, on July 29th with an online ceremony. Eyexcel 2.0 incorporates online components designed to supplement the in-person workshops and provides an even more in-depth learning experience than before. By moving some of the course's lectures online, the in-person Eyexcel workshops are more focused on practical applications than theory. This online format also allows course alumni to refresh their knowledge once they return to work.
"Eyexcel 2.0 is a product of our innovative spirit, combined with a commitment to providing sustainable care", says Kate Moynihan, Executive Director of Seva. "Ophthalmic support staff are oftentimes the unsung heroes in humanitarian eye care. Eyexcel 2.0 makes it possible for our partners to train a greater number of support staffers with more depth of expertise than ever before."
We are continually adapting the program to a format that ensures the safety of our partners and staff during COVID-19. In-person workshops will only resume when it's safe to do so.
Our heartfelt thanks go out to Aravind, the ICO, our partner hospitals, the trainers, and trainees who participate in Eyexcel – and, of course, supporters like you. Without your generosity, we would not be able to offer this vital program that helps provide the hospitals with the "people power" they need to deliver critical eye care to millions worldwide.