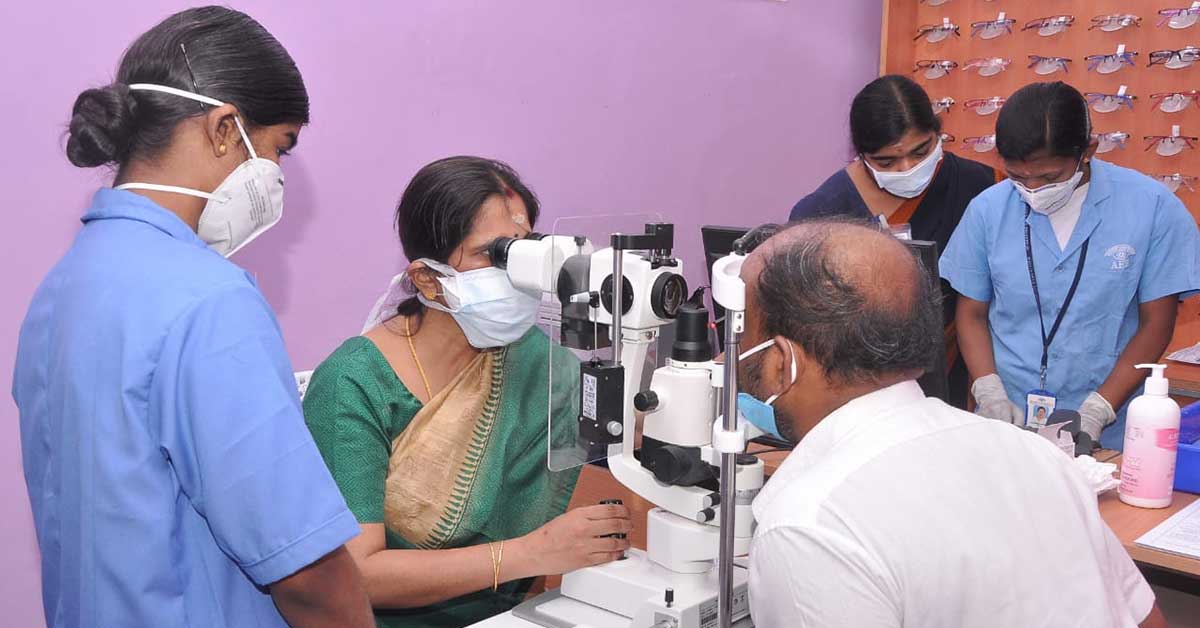 Seva's partnership with India's Aravind Eye Hospital is one of the oldest and most productive in our history. Last year, Aravind hit a huge milestone: they opened their 100th eye care facility! About 90 of these are vision centers.
Located in Eral, in the far southern Indian state of Tamil Nadu, the clinic opened in September to great fanfare. Thiru A.R.K.A. Karuthapandiya Nadar, who is a trustee at the historic Sri Arunachala Swamy Temple, officially cut the ribbon, in the presence of Dr. R. Ramakrishnan, Advisor, and Dr. R. Meenakshi, Chief Medical Officer, Aravind Eye Hospital, Tirunelveli. A host of local dignitaries, medical professionals, and well-wishers attended, including Mr. Dasaratha Pandian (Head – Merchants Association), Mr. Bakkar Ali (Head – Muslim Commerce Association), Mr. Alaru Pillai (local businessman), and Dr. Morton Thomas (ophthalmologist). On the inaugural day, the center examined 54 patients.
Aravind's founder, Dr. G. Venkataswamy (or "Dr. V," as he liked to be called), was also one of the co-founders of Seva. They are our sister organization in the truest sense of the phrase! Since then, we have shared countless successes and challenges together, and have supported each other every step of the way.
So from all of us at Seva, congratulations to Aravind for crossing that threshold. We can't wait to see what we can accomplish together next!