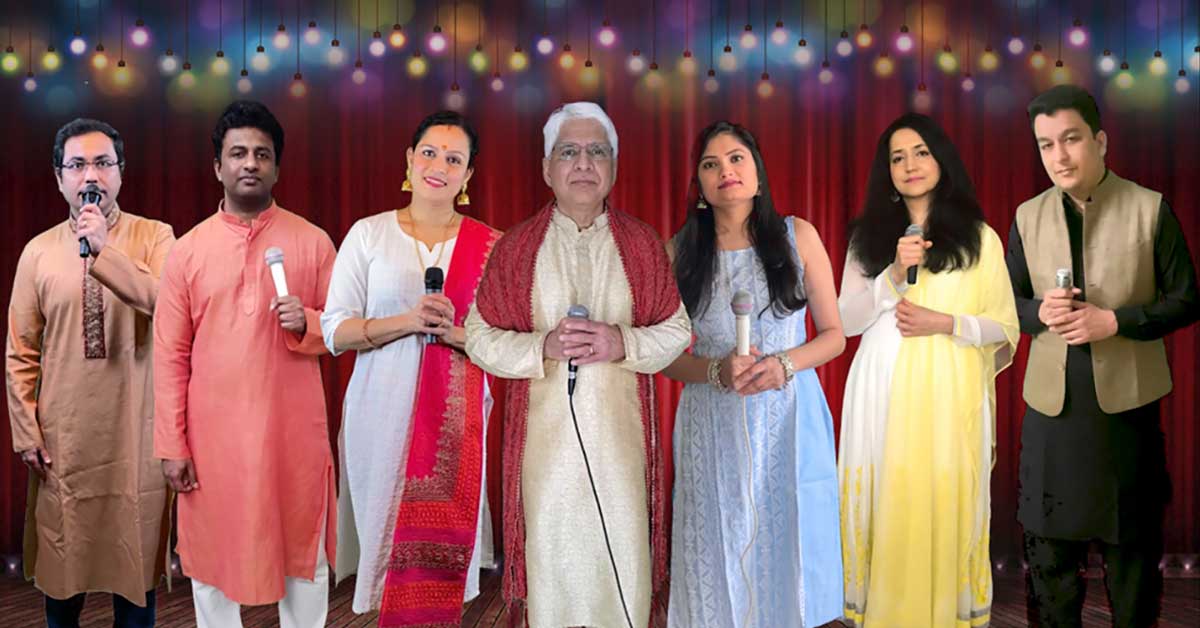 On February 27, Indian-American singing group Soor Aur Saptak (SAS) threw their 10th annual benefit concert for Seva! The event, which took place virtually this year, showcases the stunning beauty of Indian music, singing, and dancing. More than a thousand people watched the show. Viewers attended this program from the USA, India, Australia, Canada, Philippines, UAE, Czech Republic, and other places in Europe.
This year SAS has already raised over $75,000 for children's eye care in India! All funds raised by the concert support eye care for children in India through our partners: Vivekananda Mission Asram Netra Niramay Niketan (VMANNN), HV Desai Eye Hospital in Pune, and Dr. Shroff's Eye Hospital in New Delhi.
This year we are expanding the list to include new partners to the program – Aravind Eye Care in Tamil Nadu, and Sadguru Netra Chikitsalaya in Madhya Pradesh.
Over the span of ten years, SAS has raised $276 thousand for pediatric eye care in India. Thanks to them, last year alone, our partners have screened more than 104,000 children, distributed over 3,700 pairs of eyeglasses, and supported sight-restoring surgeries for 241 girls and boys in India.
"We do these programs every year at the local Sonrise Church auditorium, but COVID-19 posed a very difficult challenge for us", said Sandhiprakash (Sandhi) Bhide, founder, and leader of SAS. "It was also difficult because the audio and video delivery issues become even more acute when we are not performing together on the stage. Then the issue of stitching the audio/video into a seamless program becomes very cumbersome, especially considering we had never done this before." "But whenever there are challenges, the community also gets together to solve the problems and steps up to help out," said Anjali Bhide, SAS's co-founder and backbone.