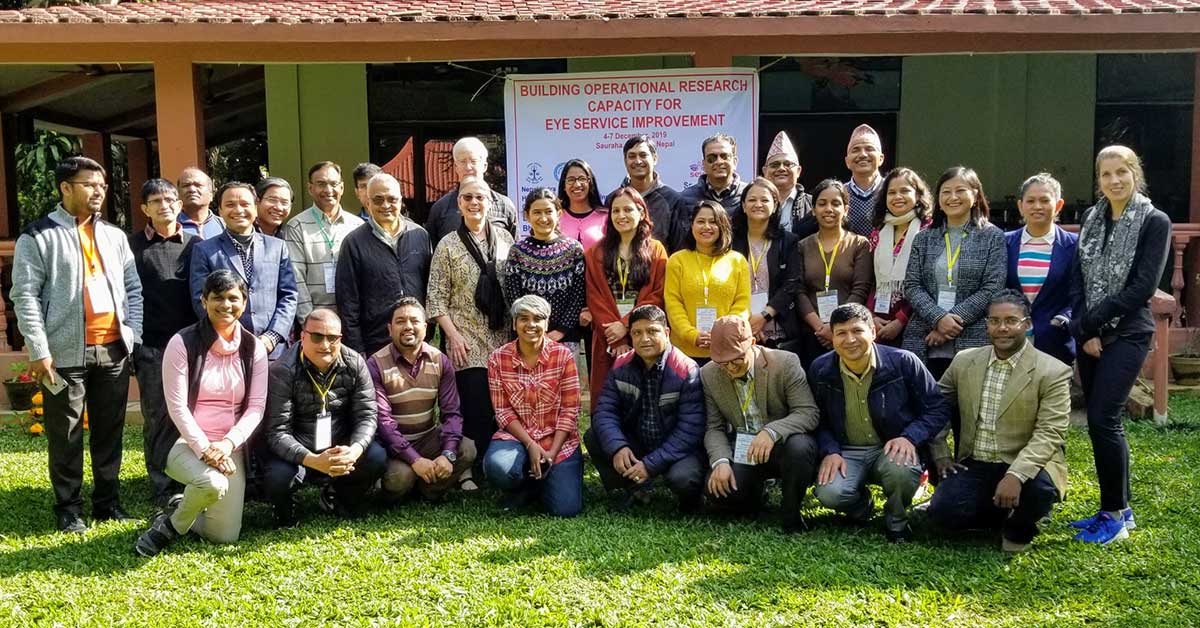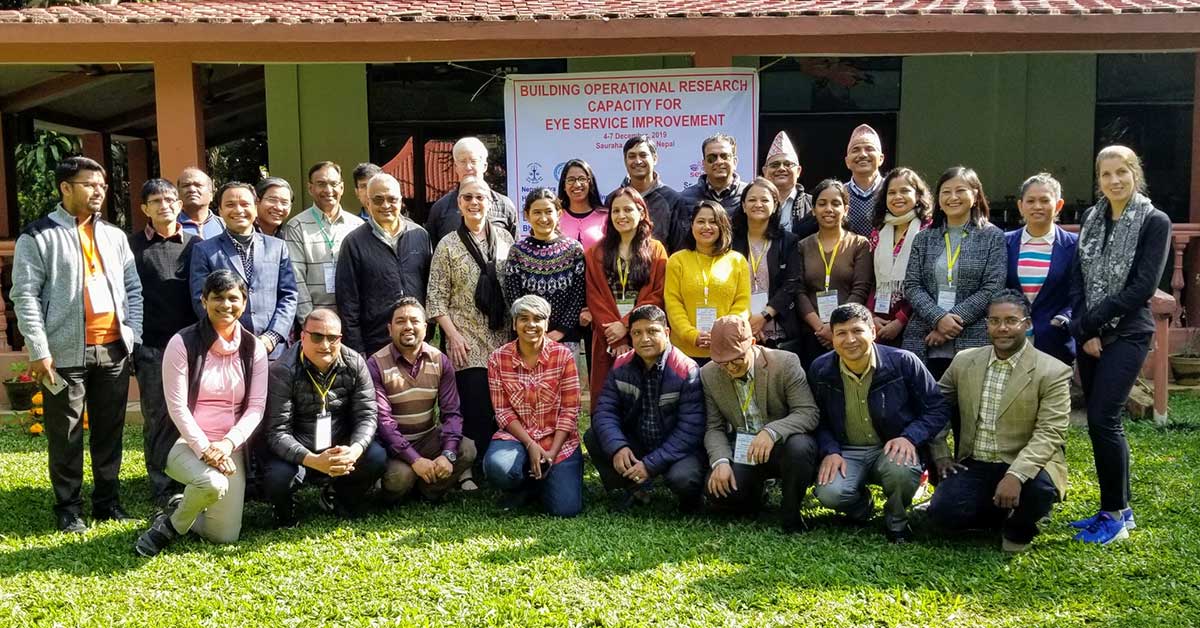 At Seva, from our work with eye care professionals, hospitals, and partners in over 20+ countries, we've witnessed first hand the transformative power of community health. By partnering directly with the communities we serve to co-create innovative eye care solutions, we can reach more people with the sight-restoring treatment they need and, in turn, transform more lives.
Seva is thrilled to announce our latest community initiative – Operations Research Capacity Building 2020 – a 22-month long workshop and coaching experience for eye hospital teams consisting of ophthalmologists, ophthalmic assistants, hospital managers, and outreach workers from India and Nepal. Building upon years of collaborative efforts to strengthen service delivery and training, during this workshop, participants are learning how to frame and answer a research question that supports the development of an eye care solution for patients in their community.
This workshop builds on Seva's 40+ years of community-focused research and is led in conjunction with the Indian Institute of Public Health Hyderabad (IIPH-H) and Seva stakeholders from Cambodia, Canada, India, and Nepal.
Meet the workshop participants and their research topics:
Bharatpur Eye Hospital in Chitwan, Nepal is researching methods to improve the follow-up rates for pediatric department patients who are advised to return for a follow-up visit.
Lumbini Eye Institute & Research Center in Siddharthanagar, Nepal is identifying opportunities to improve timely diabetic patient referral flow and compliance of diabetic retinopathy patients from peripheral eye hospitals to the Lumbini Eye Institute & Research Center.
Reiyukai Eiko Masunaga Eye Hospital, based in Banepa, Nepal is looking into ways to increase the volume and uptake of retinal services (screening and treatment) for patients with diabetes mellitus to prevent sight threatening diabetic retinopathy.
Dr. Shroff's Charity Eye Hospital based in Delhi, India is determining the effect of screening and generating awareness in its 3 million person service area through a door to door intervention to increase utilization of community-based vision centers.