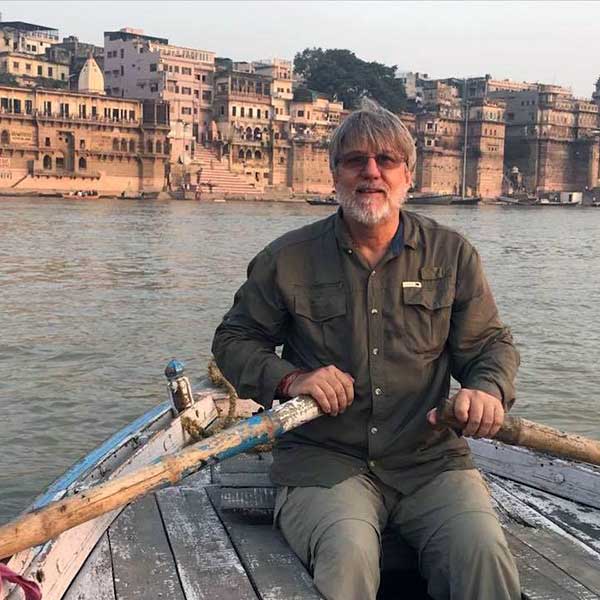 Andrew Allen
Andrew Allen, a California wedding officiant, first learned about Seva at a fundraiser in 2013. Although he originally attended the fundraiser to listen to the music, Andrew left having learned a lot more about Seva and even purchased a few shirts. "If I am going to buy a shirt, I might as well help someone get their sight back."
Since then, Andrew has continued to champion Seva's sight-restoring work as a wedding officiant. Recently, Andrew featured Seva on his business website, educating soon-to-be-married couples about our work and the power they, too, hold to create change. "I thought it would be great if I could use that forum as a way to spread the word about Seva." Andrew also lives with slightly blurred vision, following an accident, and recognizes the power of what restored sight can do. He explains, "Restoring someone's sight has to be one of the best things that you can do to improve someone's enjoyment of life, as well as their ability to maintain a livelihood."
We're grateful to have your support, Andrew, in making the world a better place.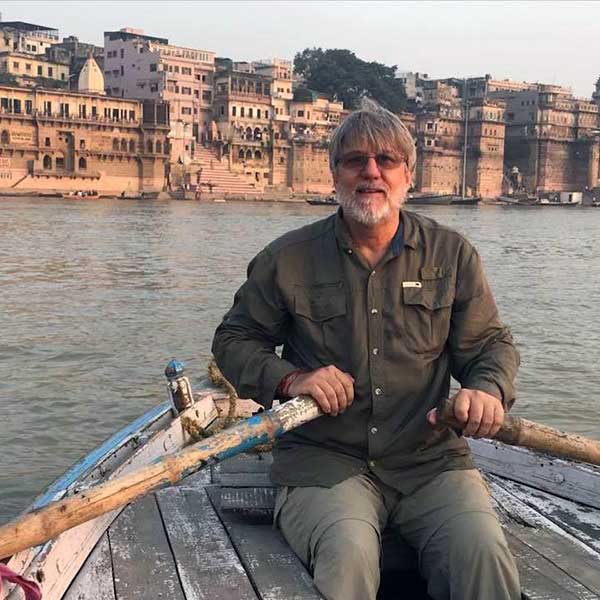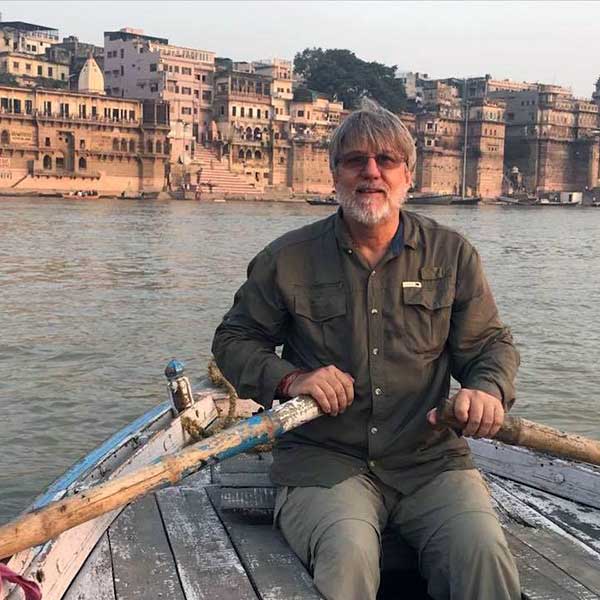 Dr. Mukhopadhyay
Dr. Dipankar Mukhopadhyay is a dedicated teacher, doctor, and Seva supporter from West Bengal, India. Eyecare has always been important to Dr. Mukhopadhyay, as his father and wife both lived with vision loss. In 2018, Dr. Mukhopadhyay reached out to Seva, wanting to support communities in need of access to care outside of major cities. "What stuck with me was Seva not only provided a service but a service for people with compassion and a thorough knowledge of the landscape."
Since then, Dr. Mukhopadhyay has supported an institution in a small town, where patients are treated for various eye health conditions. Influenced by education – his father was a teacher and he is a teacher – and a commitment to gender equity, Dr. Mukhopadhyay had the idea to directly support a school for boys and girls with vision loss, as he recognizes some Institutions only offer boys education and not girls. Because of Dr. Mukhopadhyay's support, Vivekananda Mission Asram Netra Niramay Niketan (VMANNN), Seva's partner hospital in West Bengal, is establishing a computer education learning center for boys and girls with low vision. Thank you, Dr. Mukhopadhyay, for your kindness and generosity in transforming lives day after day.