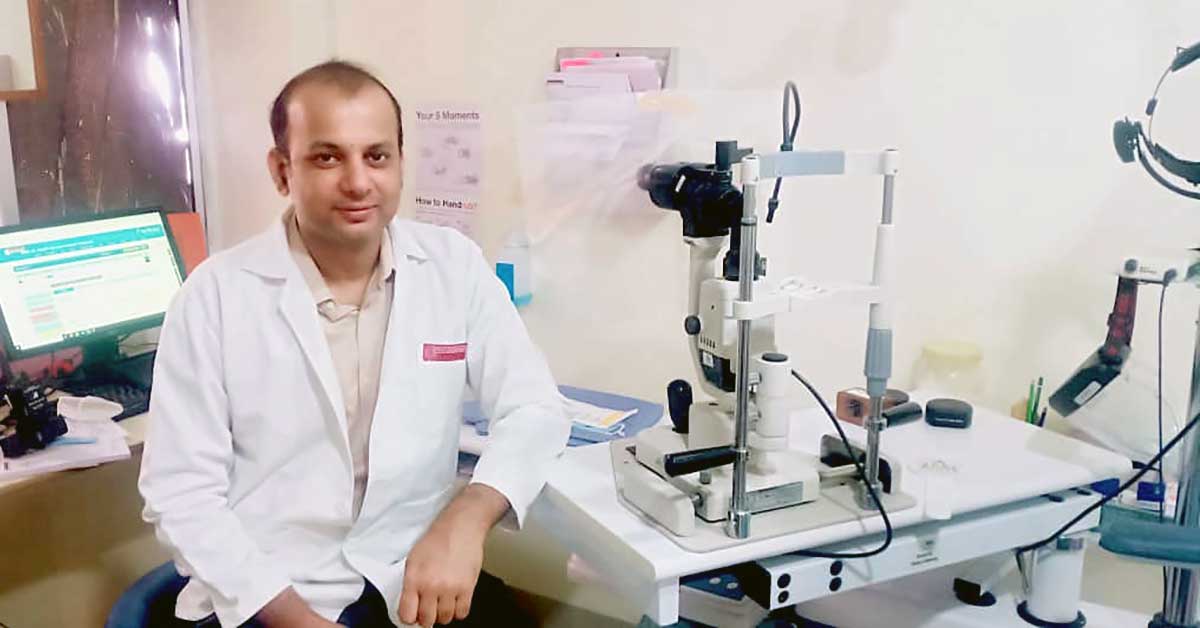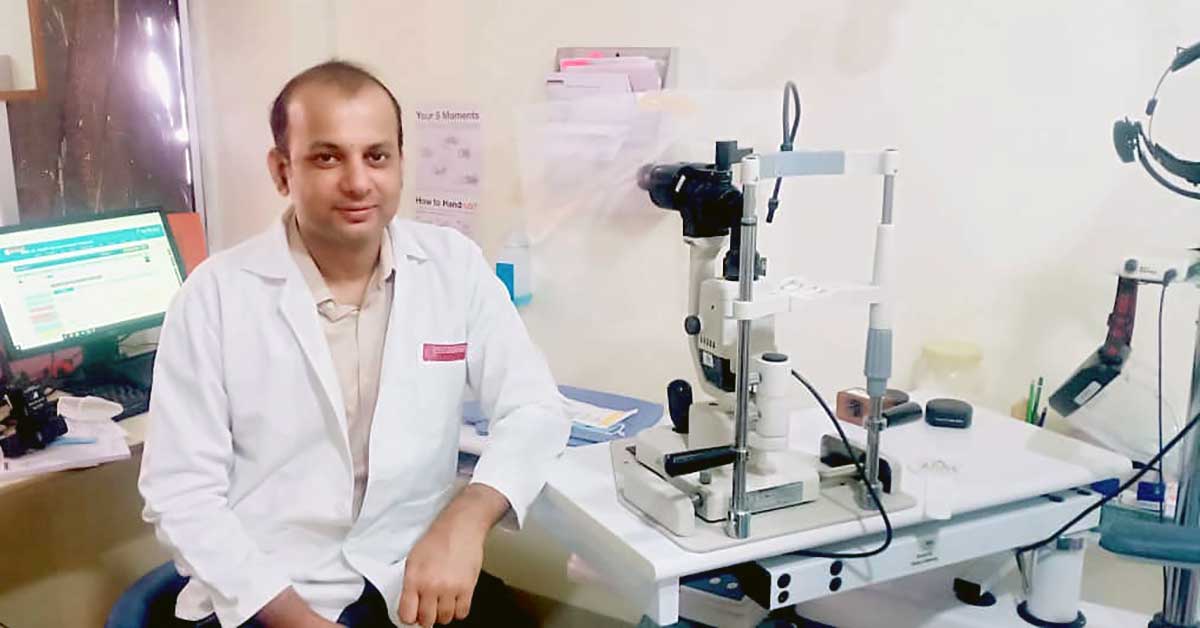 We believe that all children should be able to play, learn, and grow. Unfortunately, according to the World Health Organization, an estimated 1.4 million children globally are blind, and 19 million live with some form of visual impairment. At Seva, we know that to create a world free of avoidable childhood blindness, we must screen children for vision impairment as early as possible and identify and provide treatment to those in need. This means meeting and screening children where they are – at schools, at home, and in their community.
Recently, Seva had the opportunity to speak with Dr. Ashwini Kumar, a pediatric ophthalmologist at Seva's partner hospital, the Dr. Shroff's Charity Eye Hospital in Vrindavan, India, about childhood blindness. Currently, a staggering 20% of the patients who visit the Dr. Shroff's Charity Eye Hospital are children.
When asked about how the hospital has adapted to this troubling statistic, Dr. Ashwini responded:
With Seva's support, Dr. Ashwini and his team have been able to reach out to nearly 120,000 children under Project Drishti. They've additionally supported the provision of nearly 20,000 refractive glasses and nearly 400 surgeries as direct intervention since 2017. This is impact!
Dr. Ashwini's journey to pediatric ophthalmology is as inspiring as his work. After completing his studies at Aligarh Medical College, Dr. Ashwini started his career at Dr. Shroff's Charity Eye Hospital. At first, he was only treating adult patients, but he quickly realized that the number of children coming to the hospital for treatment was higher. "It was a moment of realization and inspiration when I decided to enhance my skills and select pediatric ophthalmology as my specialization. With an early intervention, correct and timely intervention can prevent pediatric blindness," said Dr. Ashwini.
As Seva continues to invest in and prioritize eye care services and treatment for children around the globe, we look forward to continuing to work with incredible and dedicated partners like Dr. Ashwini.