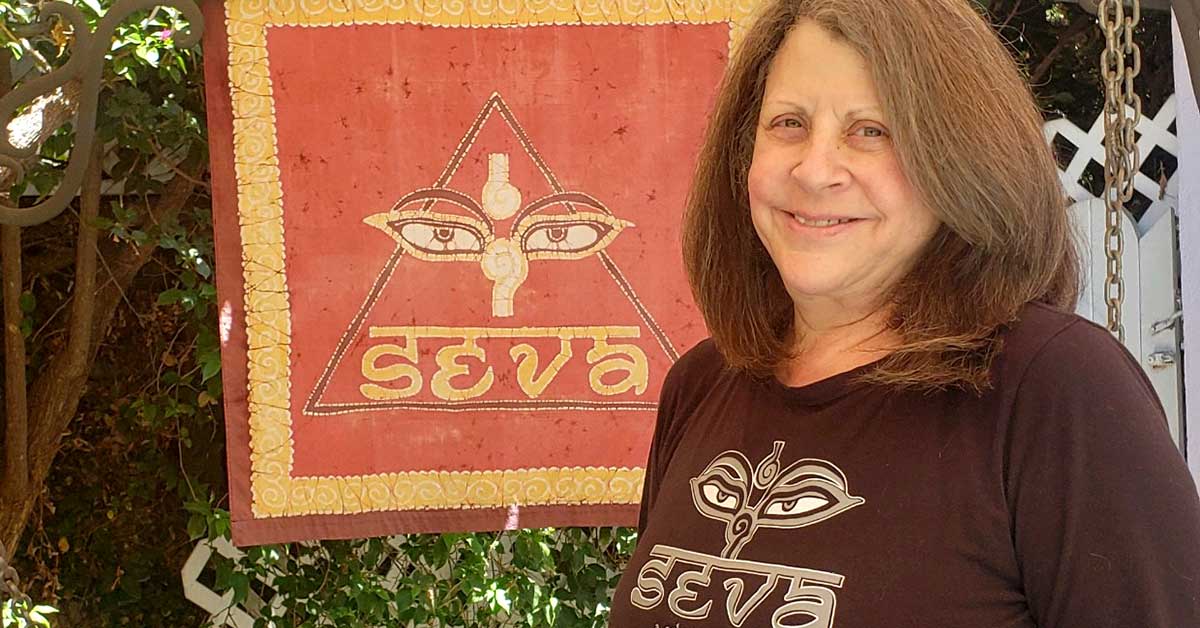 Kimm Parker wanted to create a lasting imprint in the lives of others – and she knew she could do that through Seva and restoring sight.
After receiving her graduate degree in social work, this Southern California native spent her career in community work, clinics, and eventually her own practice. "I like the idea that if you give $50, someone in Nepal who needs eye surgery can get it. This direct exchange was like magic to me," she shared.
Kimm's favorite Seva story is of a young son who carried his mother, Vishnu Maya, for two days on his back to reach Seva's eye camp in the Himalayas. "This knocked me off of my feet, I can't imagine anyone carrying me for 100 feet for any reason at all. The reason I give is because I believe in direct service and that is the charming thing about Seva – for me, it feels like it's direct help."
Kimm proudly sports a Seva t-shirt every single day to be a voice in Seva's mission and enable millions more to get their sight back. What an inspiring sight to see – thank you, Kimm!