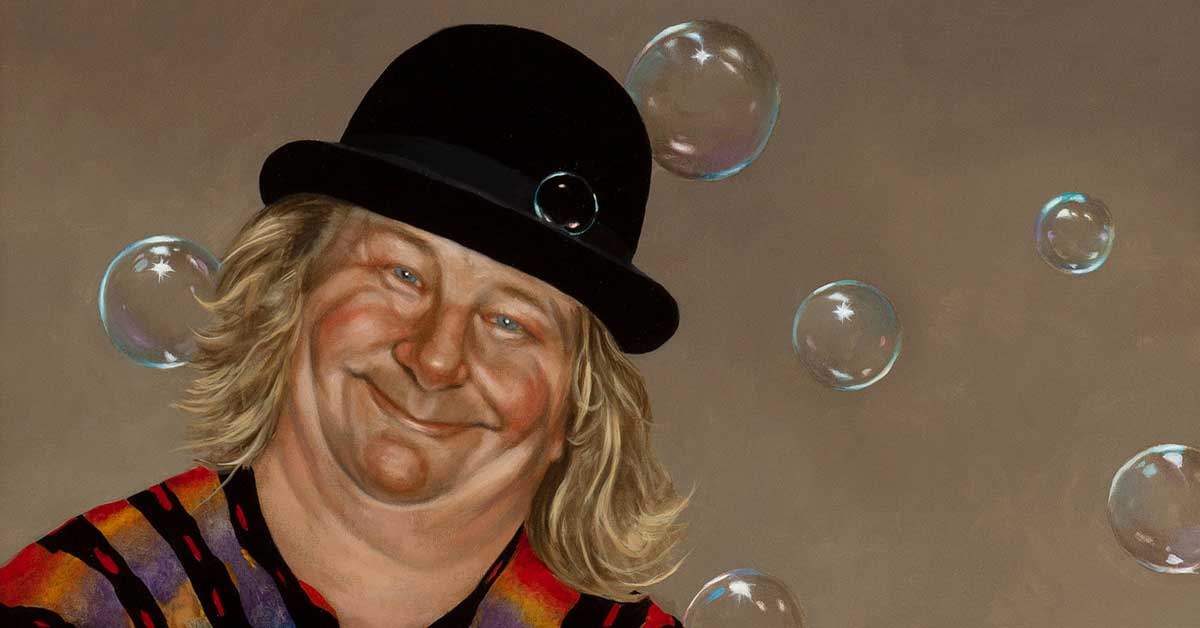 Art is transformative – it enables us to see the world through a new lens and make a difference through it.
William Wolk, a talented artist, soul, and friend of Seva, knew this firsthand. His realistic portraits of former U.S. Presidents, the Dalai Lama, and Paramahansa Yogananda, among others, can be found in archives, museums, and private collections around the world. Sadly, in May, Wolk passed away after an enduring and brave battle with cancer. He is survived by his wife Marie.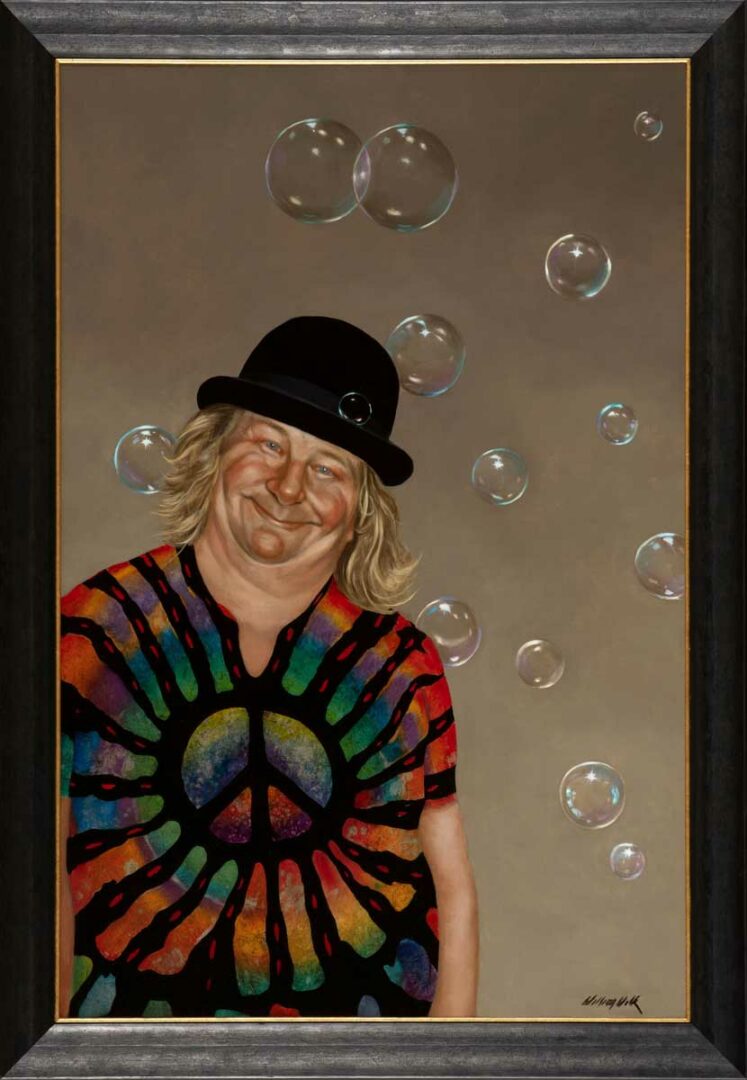 This painting of Seva Co-Founder Wavy Gravy, aptly titled "Bubblicious," was Wolk's final work of art. It was created in March to honor Wavy's 86th birthday and to benefit Seva. It will be auctioned off later this year, with all proceeds supporting our sight-restoration efforts. Keep an eye out for more details.
Wolk's talent shined as brightly as his heart. He and his wife have supported Seva as donors and advocates of our work for 23 years. We, here at Seva, are honored and humbled that William entrusted his last work of art to a good cause.