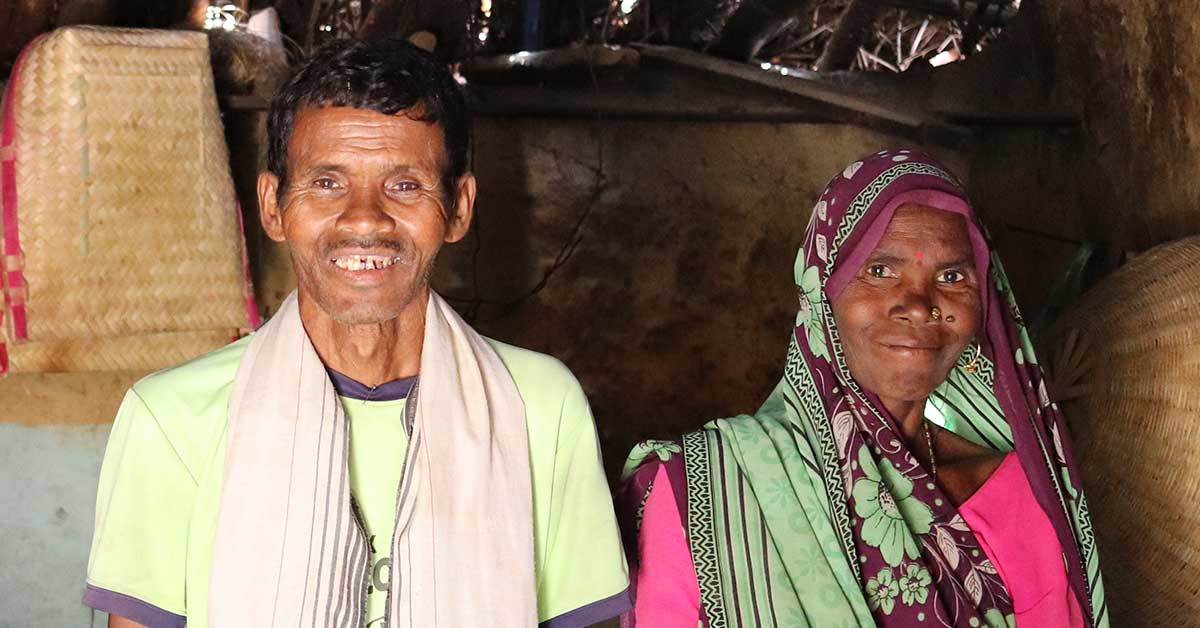 Your support, through the power of sight, brings joy, independence, and freedom to communities worldwide. Bhoora Kol, a 61-year-old lively and jovial man from Madhya Pradesh, India, knows this well. He works diligently as a daily wage laborer on nearby farms, earning less than two dollars a day with just 15 days of employment per month. He lives with his wife in a mud hut, and his four sons and ten grandchildren live nearby in the same village.
We first met Bhoora through a door-to-door screening, where he was diagnosed with cataracts. With your support, he received a sight-restoring surgery through our partner Sadguru Netra Chikitsalaya that immediately transformed his life. When we visited him after the operation, we were welcomed inside his hut with open arms and sparkling eyes. He shared, "before the operation I could not identify a person from a distance. Now I see clearly!"
He added, "the food at the hospital was so good that If I stayed for a month, I would have returned home healthier and fatter (Hatte-Katte)!" Today, he can continue working to support his family, and spend time with his grandchildren (who love wearing his glasses and running away with them!).