Ramesh is a 60-year old daily wage farmer living in Naujheel, a town in the north of India. He earns a total of $6 to $7 per day with which he supports his three sons (all of whom are out-of-work) as well as their children. But a little over a year ago, his vision began to get blurry. Working in the fields became much more difficult, and before long he needed help to perform even basic household tasks. Ramesh didn't know what to do. He didn't have money to see a doctor and he needed his sight to make any money.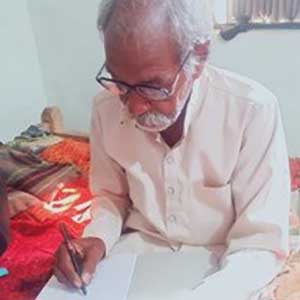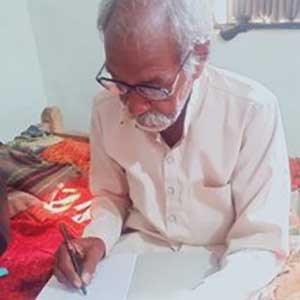 Thankfully, the Project Drishti team was there to save the day. This group of eye care workers, affiliated with Dr. Shroff's Charitable Hospital (SCEH), a Seva partner in India, was conducting door-to-door eye screenings in Naujheel. When they came to Ramesh's house, they quickly saw that something was wrong, and referred him to the local vision center. The next day he visited Naujheel Vision Centre, where the doctors diagnosed him with cataracts in both his eyes and recommended surgery.
At first, Ramesh felt anxious to hear this. Surgery on his eyes was a scary prospect – and how could he hope to pay for it? But the clinic put his fears to rest, promising him that it was a safe procedure and that he would not have to pay anything for it. So the next day he arrived at the hospital at the scheduled time. As promised, the procedure was safe and free of charge to him and his family!
Ramesh couldn't have been happier when the doctor removed his eye patches.
"In the community meeting, I shall tell my friends about your hospital, why they should get their eyes tested regularly, and will also advise them to get their eyes treated in Dr. Shroff's Charity Eye Hospital."