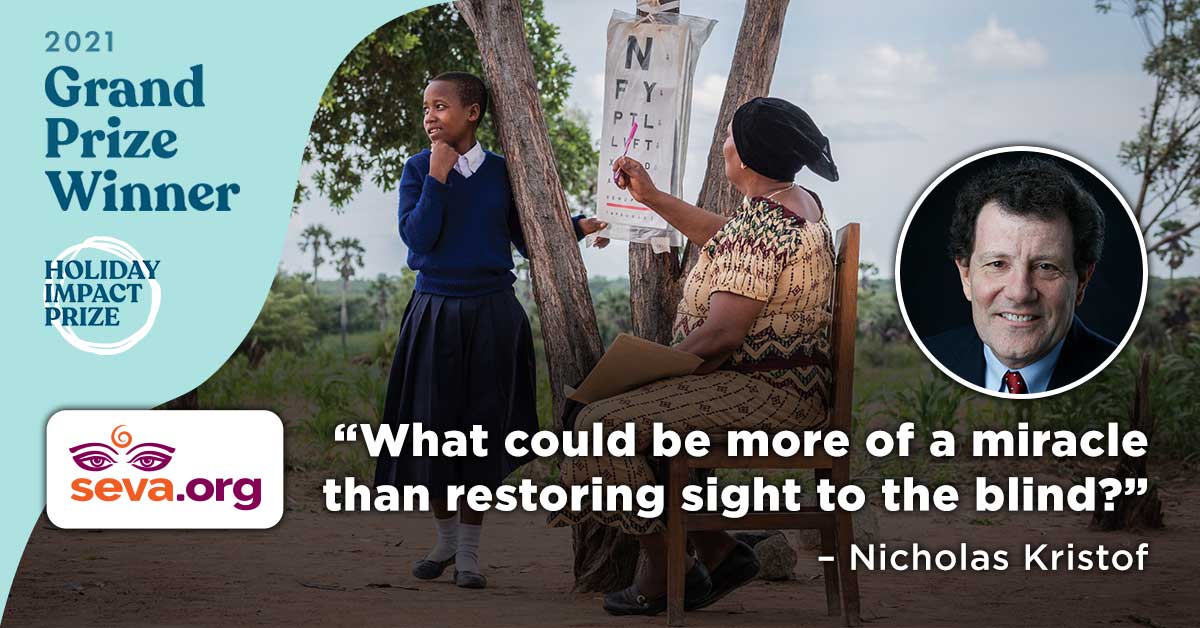 Seva closed 2021 in a big way! Two-time Pulitzer Prize winner and former New York Times journalist Nicholas Kristof named Seva his Holiday Impact Grand Prize Winner. This award honors non-profit organizations that are changing the world with bold ideas. Here's what Kristof said about Seva:
"It feels miraculous to watch people regain their sight, but it's a miracle that we can all make happen. Seva Foundation, the Grand Prize Winner of this year's Holiday Impact Prize, is transforming people's lives for as little as $50 per cataract surgery. Seva works in more than 20 countries abroad and in Native American communities in the United States, and nothing is more joyous than seeing the impact of its work on people who had thought they would never see again."
This recognition celebrates over four decades of Seva bringing vital eye care services to underserved communities around the world. This victory was made possible through your support and commitment to sight.
More great news:
Peter Singer and his charity, The Life You Can Save (TLYCS), won the Berggruen Prize, and Peter gifted $100,000 of the award money to TLYCS recommended charities based on a public vote. Seva took home 2nd place (out of 23 charities!) and received $30,000 of the award money. Thank you to everyone who voted!
Seva also once again received a 4-star rating by Charity Navigator. You can feel confident when you invest in Seva, you invest directly into the life of someone in need.