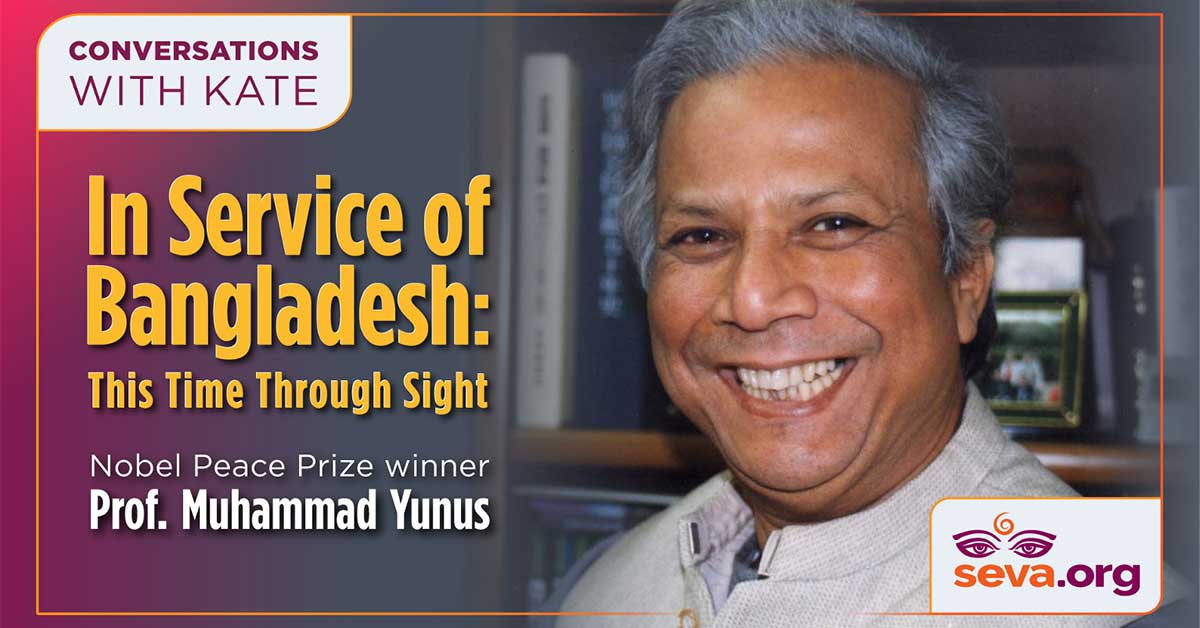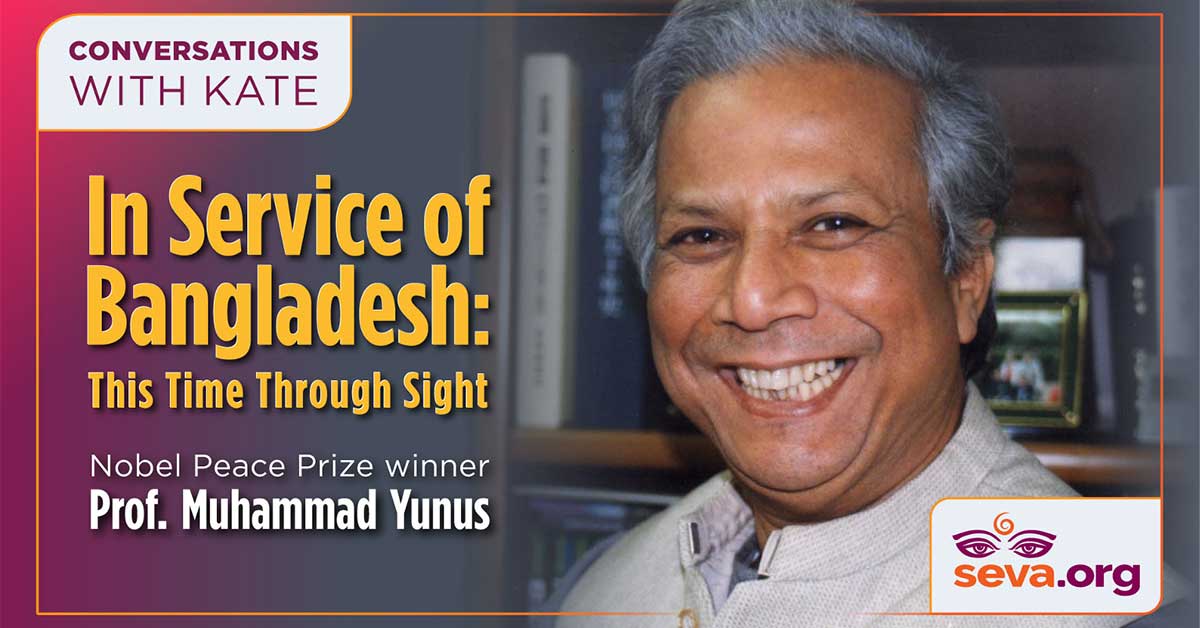 The need for quality access to eye care in Bangladesh is paramount – nearly 3X the population here lives with blindness compared to the United States. Seva has worked in Bangladesh since 2005, prioritizing increased access to eye care, training of ophthalmic personnel, and focusing on evidence-based solutions with local partners.
This year, Seva will be establishing seven new Vision Centers across the country, creating access to eye care for an additional 700,000 people. To make this possible, a generous family agreed to match all donations up to $250,000 to raise a total of $500,000 – and we met our campaign goal! If you donated or spread the word about this campaign – thank you!
Speaking of Bangladesh, in March, Seva's Executive Director, Kate Moynihan, was joined by Nobel Peace Prize Winner Professor Muhammad Yunus for a special edition of Conversations with Kate – In Service of Bangladesh: This Time through Sight. The session focused on our partnership with Grameen Healthcare and our collaborative eye care efforts in the country.
You may know Professor Yunus as the pioneer of microfinancing. He introduced this concept first in Bangladesh several decades ago, actively rooting people from poverty and empowering them as agents of change. Professor Yunus also shares special history with Seva as a lifelong supporter, ambassador, and our first partner in Bangladesh in 2006. Since then, we've worked together to establish hospitals, perfect our training programs, and expand access to eye care across the country.
When speaking about our partner hospitals in Bangladesh, Professor Yunus shared the significant role Seva played in providing training to ophthalmic staff. "Now, we have four [eye hospitals]. Our staff is so excited that they are planning for eight total eye care hospitals…all we need is training. Training is the thing that's missing for us, and we're very grateful to Seva for providing that. And then, you gave the idea of Vision Centers – I love that idea! You can bring eye care close to people by doing that."
If you couldn't catch this inspiring session, we got you covered – visit www.seva.org/yunus and watch the recording at your convenience.