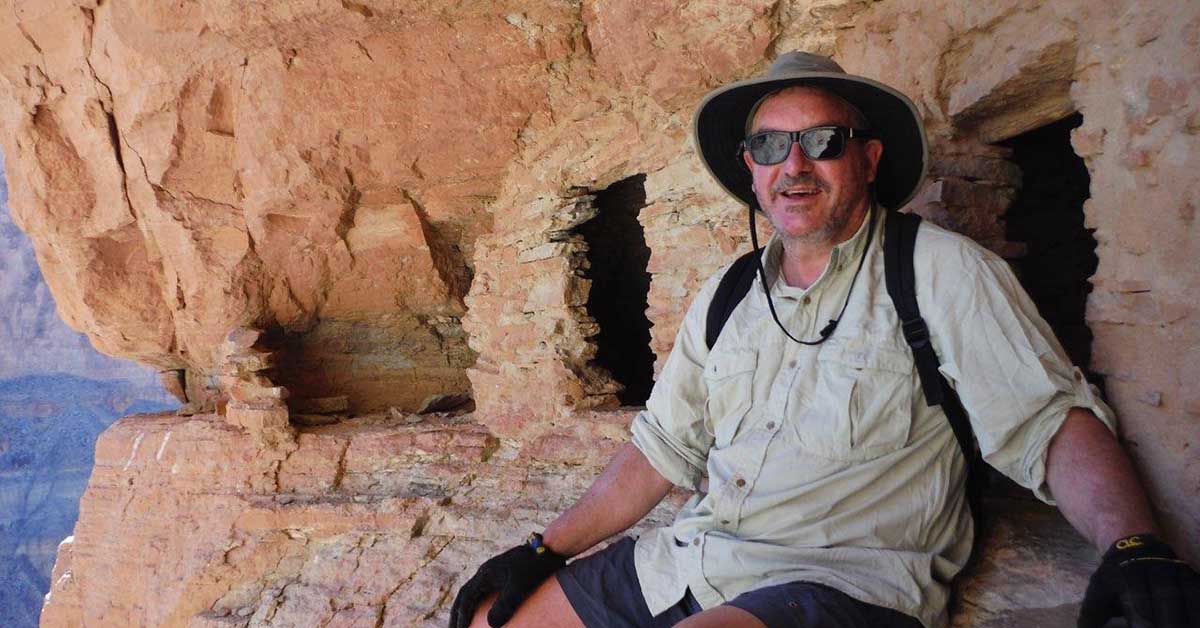 Our Seva family continues to grow by the day, reaching every corner of the world. We recently heard from one inspiring supporter, Pat Haley, about his connection to our mission and why he chooses to support Seva – we had to share his uplifting message with you!
Pat has a remarkable career helping children living with special needs as a teacher, school administrator, project director, and grant writer. A few years ago, things changed. His vision began to deteriorate, and he required cataract surgery to restore his sight.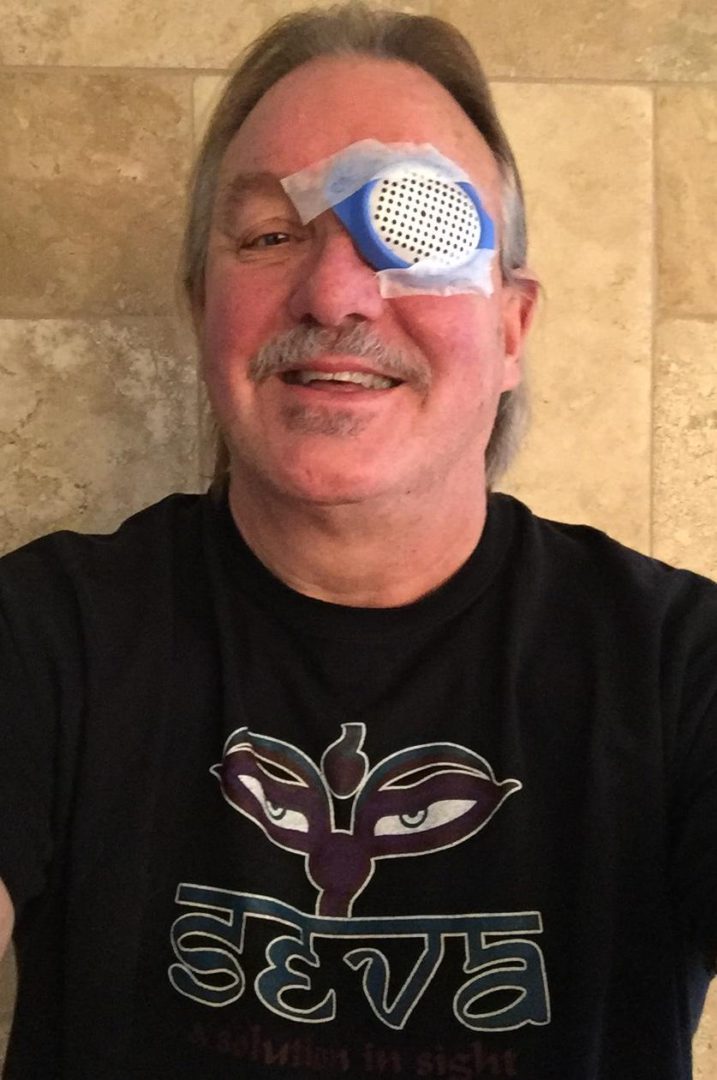 Pat told Seva he considered himself fortunate – having access to the care he needed, but recognizing that not everyone did. On the day of his operation, he proudly wore a Seva t-shirt (pictured above) to honor Seva's work and supporters like you, who provide care to communities in need. It was a powerful, full-circle moment when he sent Seva this photo.
Today, Pat's vision is back, and he continues to support Seva in full motion. He's back to reading Harry Potter to his seven-year-old granddaughter, viewing the fine print on boxes at the grocery store, and seeing birds from his backyard – things many of us may not think twice about but mean a world of difference to someone who lost their sight.
Pat said it best, "Sight is big things and the little things. All are important and all deeply enhance the human experience that defines us and enriches our lives. Thank you to Seva and all the people involved in this incredible foundation. The work and passion you provide transforms lives, builds community, and connects all of us to each other."