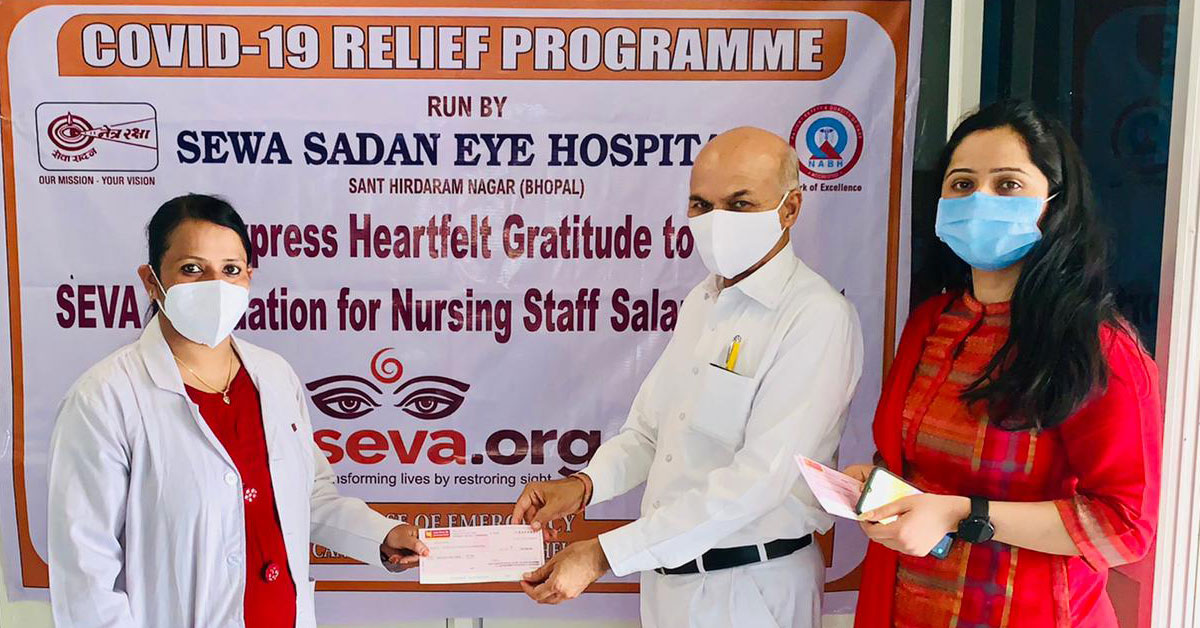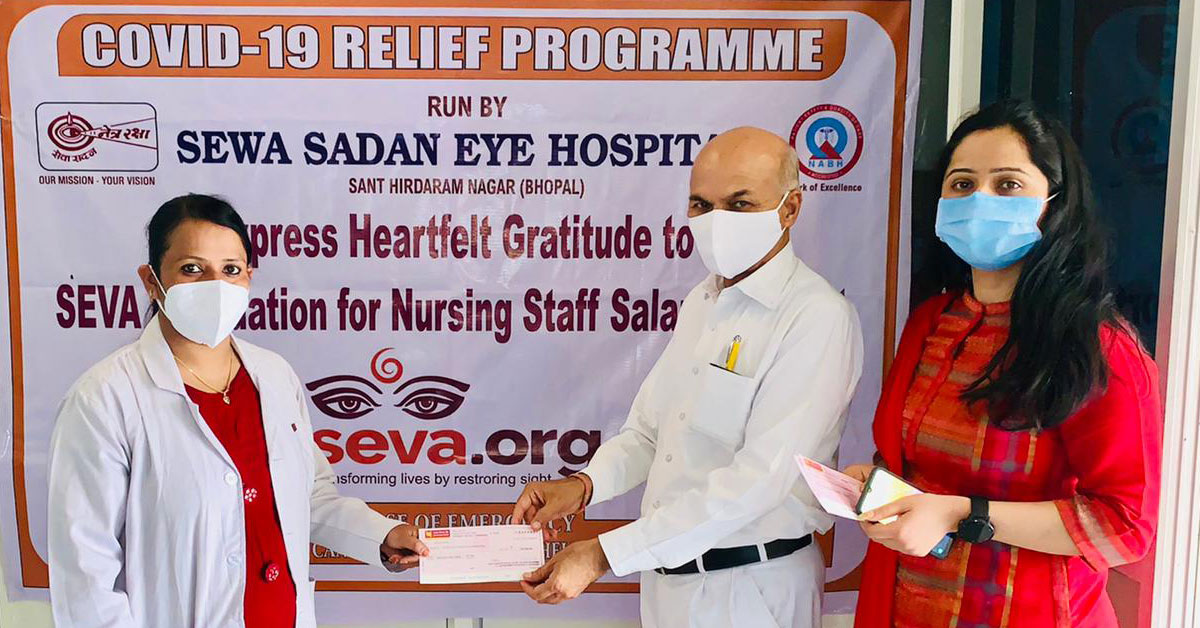 The COVID-19 pandemic has placed a strain on communities all around the world. Particularly in the Global South, many hospitals and patients have found their resources stretched thin while needs continue to rise. But as we like to say at Seva, "when the going gets tough, the tough get going!" Our donors and partners stepped up to the plate to make sure that patients could still receive the vision care that they need, safely, even in these uncertain times.
In the central Indian city of Bhopal, the Sewa Sadan Eye Hospital set up a COVID treatment center in collaboration with a general hospital by providing 40-bedded space and nursing staff for treatment of COVID patients.
Thanks to the generous support of friends of Seva, we were able to cover the salaries of nurses employed at the COVID treatment center! We also were able to provide a "meals on wheels" service for COVID patients and their families in the community.