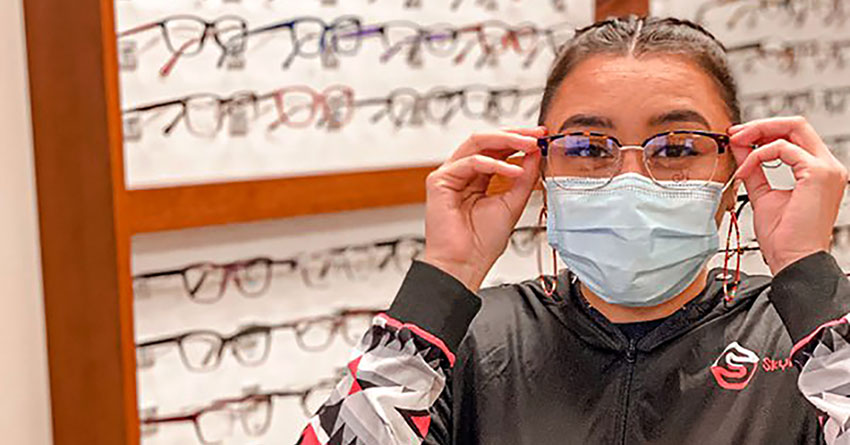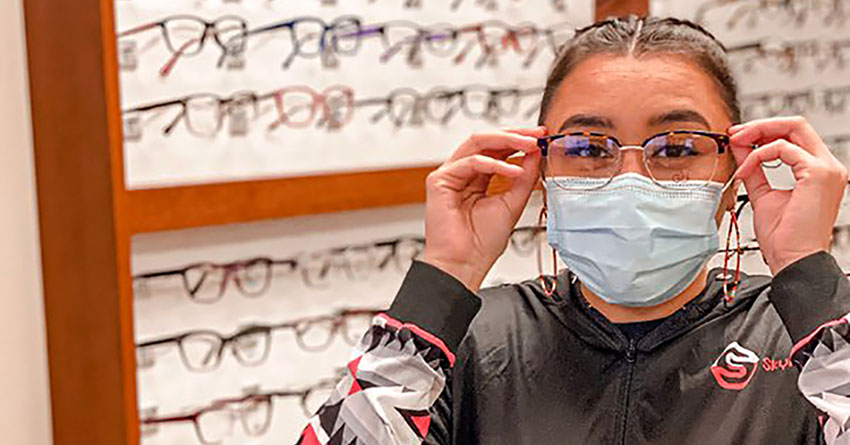 Native Americans disproportionately suffer from higher rates of preventable and treatable eye conditions. Poverty, geographic isolation, and finding culturally appropriate providers often prevent Indigenous communities from accessing the treatment they need.
Seva's American Indian Sight Initiative exists to meet the eye care needs of the five million Indigenous people throughout the United States. We structure collaborative, locally-based partnerships with hospitals and clinics in and near Indigenous land to enable Native communities to access health and wellness services year-round.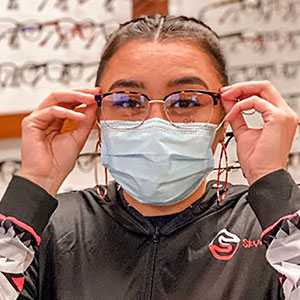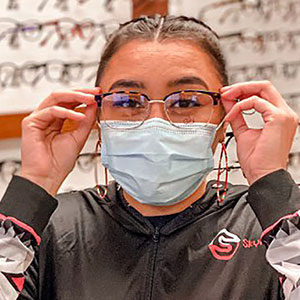 Last year, Oklahoma City Indian Clinic (OKCIC) provided care to more than 20,000 Native American patients in central Oklahoma.
When Skyler arrived at OKCIC, she hadn't seen an eye doctor in five years – she couldn't find affordable, accessible treatment, and her deteriorating vision was causing headaches.
Through Seva's American Indian Sight Initiative, Skyler received two pairs of eyeglasses from OKCIC. Now Skyler can see clearly again, her headaches are gone, and she can focus on her work without pain.