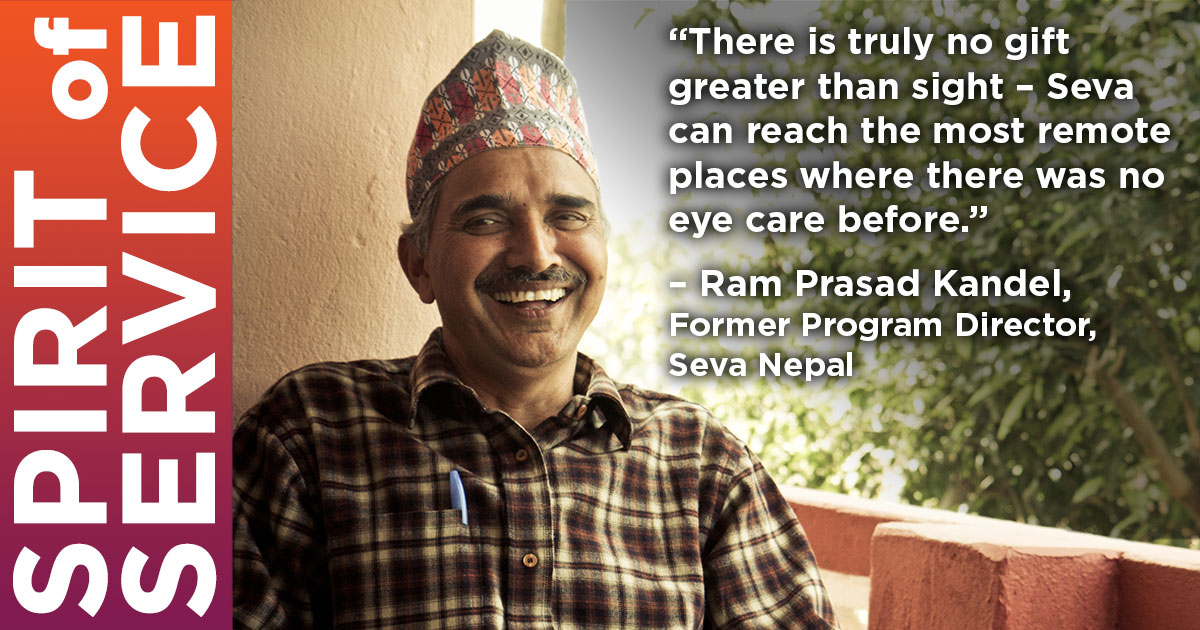 In January 2023 I traveled to Nepal. The purpose was to meet with our program partners and the Seva staff. We used this time together to discuss our eye care roadmap for the country.
When painted against the fact that this coming Fall we can finally celebrate the anniversary of the seminal Seva Nepal Blindness Study, the conversations and connection become more of a homecoming than a traditional field visit.
Back in 1980, Seva founders (scientists, activists and academics) joined forces with the World Health Organization and the government of Nepal thanks to funding from the Netherlands. The results were published in our landmark report, The Epidemiology of Blindness in Nepal, and several journal articles. These findings became a key component, and dare I say, influencer, of the World Health Organization's Nepal Blindness Program.
Examining 40,000 people, this comprehensive epidemiological study found cataract to be the leading cause of blindness. Over the coming months Seva will highlight this historic study, as well as share the through line where science, data and the compassionate and rigorous engagement with local communities continue in our work to this day.
Case in point – while we celebrate this historic moment, we are equally energized by the power potential in Nepal for the next decade and beyond. Since 1983, nearly 14 million people in Nepal have been provided vital eye care services through Seva and our partners. When we reflect on this impressive achievement, we can't help but also imagine the +1 factor for each of these individuals, the woman who took care of her grandmother, the son who helped walk his father to the market. Millions of people whose lives were put on 'hold' so that they could take care of a loved one.
This past January, on the day I was in Kathmandu – the government released what I believe might be a real first – they aim to fully integrate eye care into primary health care services.
Science, data, and government relations are important, but it is human relationships that define the legacy of Seva. This past January, we said farewell to the beloved Ram Prasad Kandel, who, after 25 years of selfless service retired from his position as Nepal Country Director. More on his story awaits you in this edition of the newsletter. Seva's new Country Director, Dr. Binita Sharma, is outstanding in every imaginable way. She's been part of the Seva family as a Quality Consultant for more than two years, and helped our Medical Director, Dr. Chundak Tenzing, establish quality standards for our implementing partners across the globe. She and her leadership are key to Seva's ability to accelerate our impact in this region. 
Elsewhere in the world, Seva continues to advance its mission in regions where our services are most needed. You'll read about Librado Benitez from Paraguay who, through your compassion, got his sight back. You'll also meet Seva supporters in this edition. Know that you, too, are part of Seva's legacy. On behalf of all of us, thank you!
Yours in Seva,

Kate Moynihan
CEO/Executive Director
P.S. Be sure to stay tuned for more information this year as we continue to celebrate the 40th anniversary of our Nepal Blindness Survey!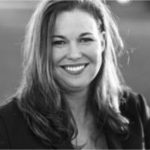 Kate Moynihan is an impassioned leader and decision-maker who has overseen programs in networked organizations and social enterprises in resource-constrained settings, internationally and in the United States. She is a catalyst for institutional and systems change, partnering successfully with diverse international organizations to deliver world-class leadership for mission-based social justice around the globe. Throughout Kate's career, she has shown an unwavering commitment to improving the lives of people living in disadvantaged, marginalized segments of the world. Kate currently serves as Executive Director of the Seva Foundation, a non-profit organization based in Berkeley, California that transforms lives by restoring sight to individuals in areas with limited access to eye care.