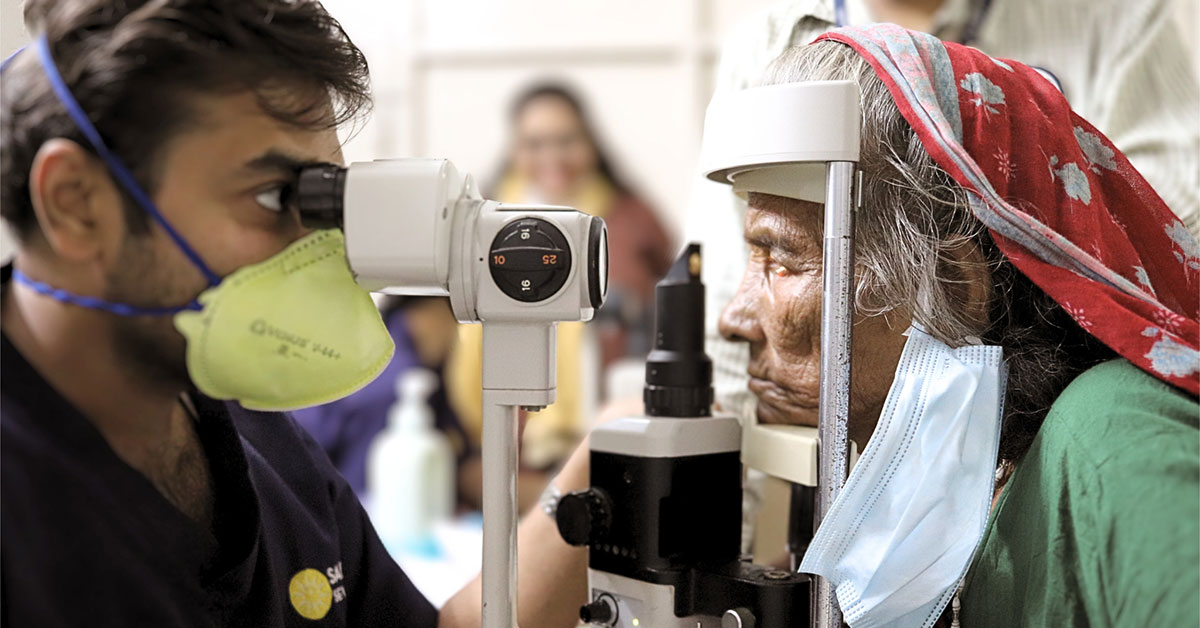 High-quality data for global economic estimates in eye health, particularly for low-income and middle-income countries, is limited. Two years ago, Seva started an initiative to spotlight the 'cost of community and primary care in eye health' and 'The economic and social costs of visual impairment and blindness' with the aim to generate first-hand evidence.
As an outcome of these efforts led by Seva, two separate studies have been published by leading peer-reviewed journals.
"The Economic and Social Costs of Visual Impairment and Blindness in India" published by the Indian Journal of Ophthalmology
"Strategies for Cataract and Uncorrected Refractive Error Case Finding in India: Costs and Cost-effectiveness at Scale" published by The Lancet Regional Health – Southeast Asia.
These studies are one-of-a-kind in terms of scale and geography. They highlight the evidence on the cost-effectiveness of major eye health interventions (including Vision Centers, school eye screening, eye camps, and door-to-door screening) championed by leading Seva partners.