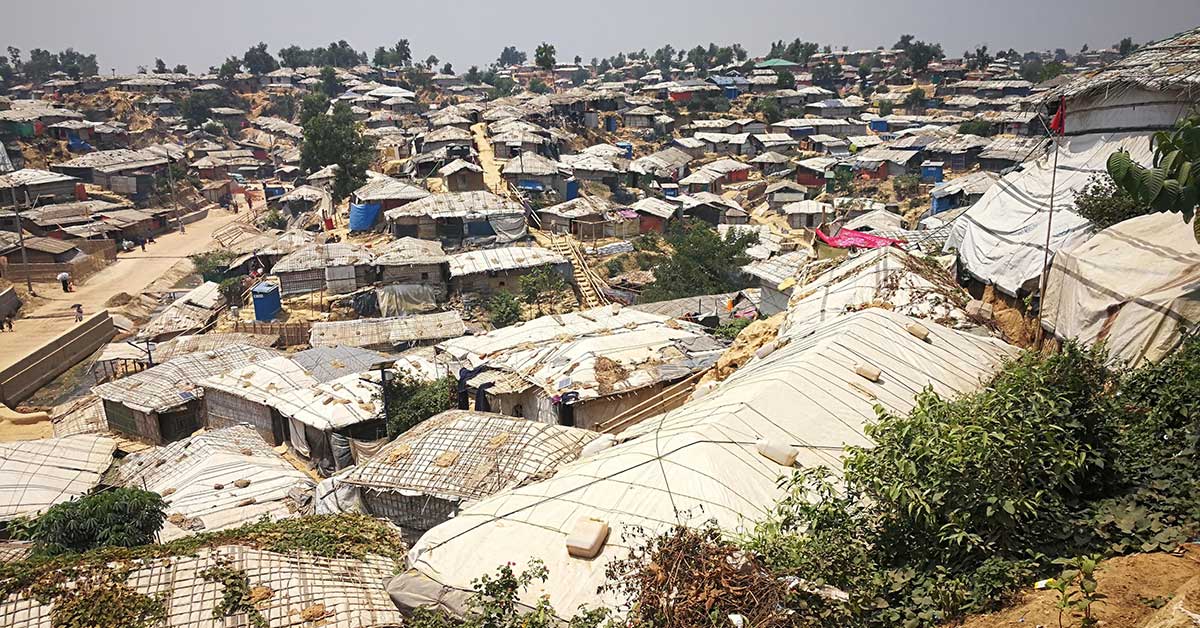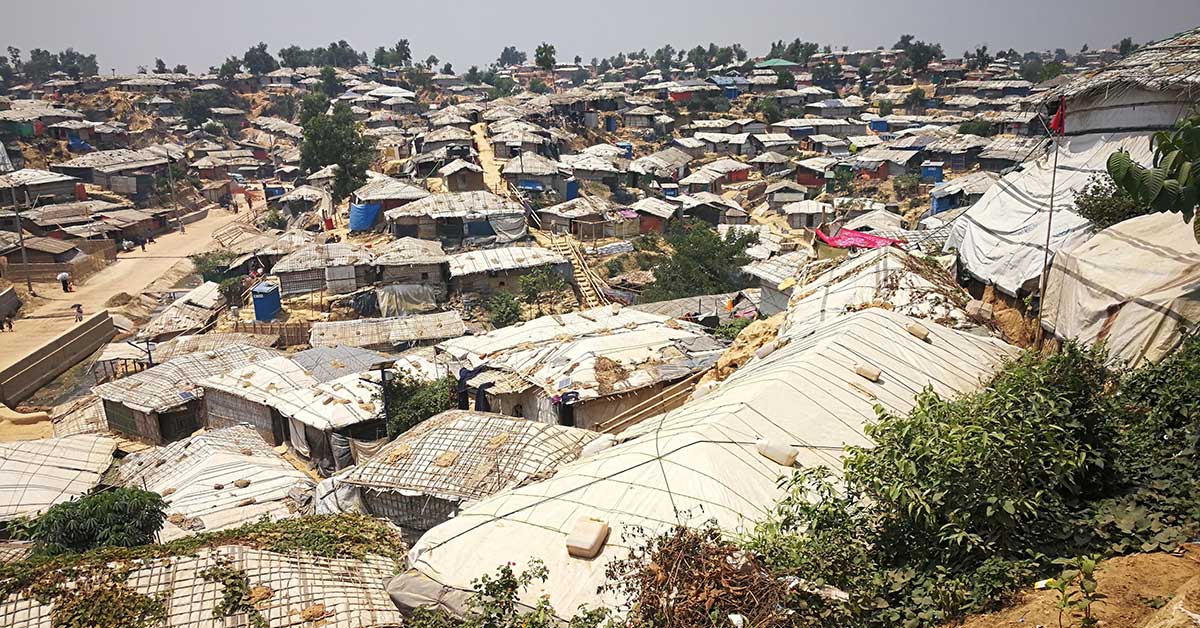 Today, as you and your family reflect on the changes our world is going through, know that your compassion has reached into one of the most forgotten places on Earth.
Over the last decade, nearly one million Rohingya people have fled their homeland of Myanmar to escape what the UN refers to as the military's ethnic cleansing. In late 2017, one of the worst human rights violations of the decade sent hundreds of thousands of women and girls, boys, and men into neighboring Bangladesh. Crammed into makeshift shelters in Cox's Bazar district, the Rohingya refugees are one of the most densely packed populations on earth living in what is now the largest refugee camp in the world.
Upon reaching Bangladesh, the sheer number of Rohingya overwhelmed the local resources, resulting in a lack of access to clean water, sanitation, nutrition, shelter, and health care, including eye care. For the Rohingya, a lifetime without proper access to eyecare means a high rate of preventable blindness and vision loss. According to our study, ten thousand refugees living in the area need cataract surgery today. Every year three thousand more will. On top of this, seventy-five thousand refugees need glasses.
Seva is committed to providing access to eye care in this region.
In 2018, Seva initiated a rapid assessment of avoidable blindness – the first of its kind in a refugee camp. The goal at the time was to create a shared playbook that informs collaboration among the international relief and development organizations so that we can provide the best eye care programs to support the Rohingya. We are mobilizing the world's best organizations to provide screenings for young children and referrals for surgery as well as additional eye care services at the district's eye hospitals.
Like many communities across the globe, today the Cox's Bazar District is on lockdown due to the COVID-19 pandemic. As a result, only emergency eye care needs are being addressed. Even though we have temporarily halted our vision care efforts in the region, our commitment has not wavered. We will resume our work fully as soon as it is safe to do so.
Through our dedicated local partners, we remain committed to caring for the Rohingya refugees in Bangladesh, something we couldn't possibly do without your compassion in action.
On behalf of the Rohingya refugees that we serve, thank you for your generosity.
To learn more about our work with the Rohingya, read our Situational Analysis report here.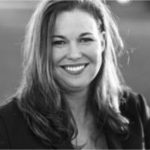 Kate Moynihan is an impassioned leader and decision-maker who has overseen programs in networked organizations and social enterprises in resource-constrained settings, internationally and in the United States. She is a catalyst for institutional and systems change, partnering successfully with diverse international organizations to deliver world-class leadership for mission-based social justice around the globe. Throughout Kate's career, she has shown an unwavering commitment to improving the lives of people living in disadvantaged, marginalized segments of the world. Kate currently serves as Executive Director of the Seva Foundation, a non-profit organization based in Berkeley, California that transforms lives by restoring sight to individuals in areas with limited access to eye care.