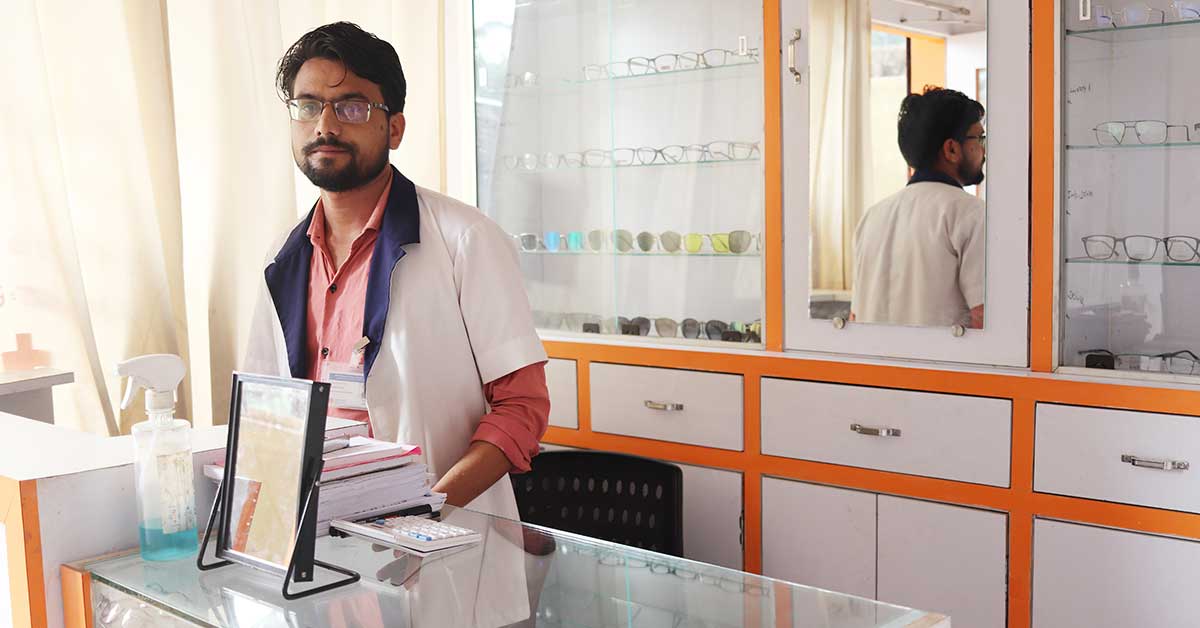 From education to eyeglasses, from cataract surgery to cameras that diagnose, your support has helped people around the world. Thanks to you, Seva has provided vital eye care services to 57 million people in the world, including more than 6.5 million people in the last year alone. Seva's vision is a world in which no one lives with avoidable blindness.
This year, Seva established 27 new VCs, including in India, Bangladesh, Nepal, and Peru. On average, a VC will treat 3,600 patients a year, provide 360 pairs of eyeglasses, and refer 300 patients for additional services (including 125 for surgery, the most common surgery being cataracts, the leading cause of blindness globally). Depending on the region, a single VC creates immediate access to long-term eye care for 50,000 to 500,000 people.
Seva supports and invests in revolutionary eye care technology that improves diagnostics, treatment, or service delivery. Our groundbreaking wide-field Vistaro retinal camera, developed in collaboration with Remidio Innovative Solutions, is currently being field-tested in India, Mozambique, Ukraine, and Thailand. Vistaro is a portable, durable, and cost-effective tool for eye care clinics to diagnose and treat conditions such as CMV retinitis and diabetic retinopathy.
Your support makes all of this possible. Thank you.