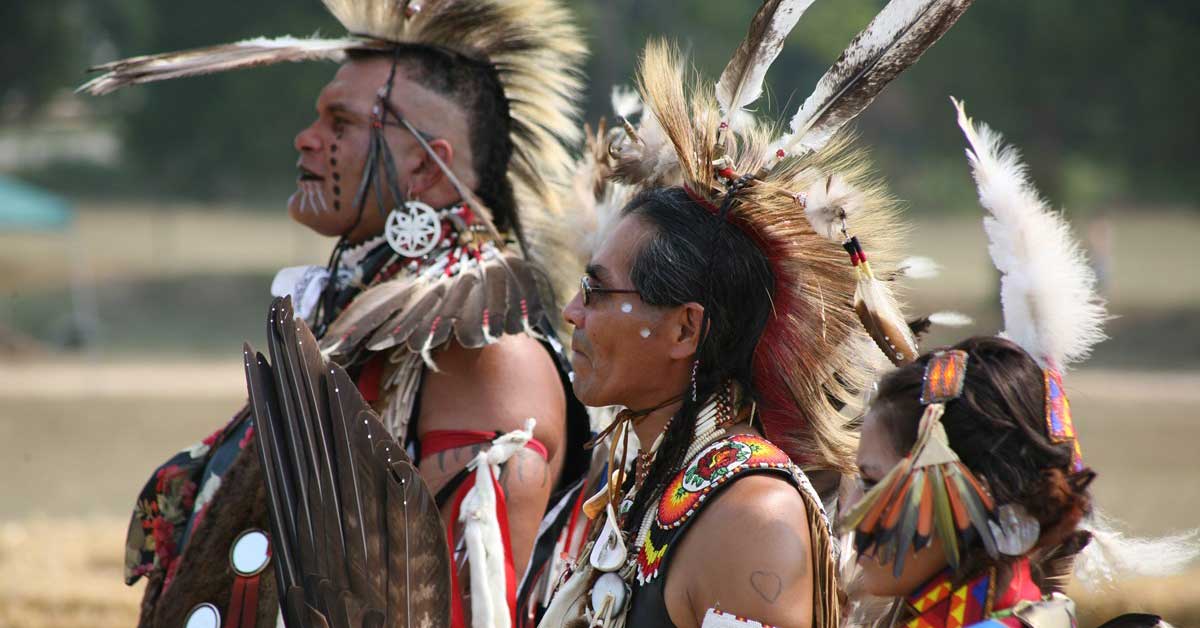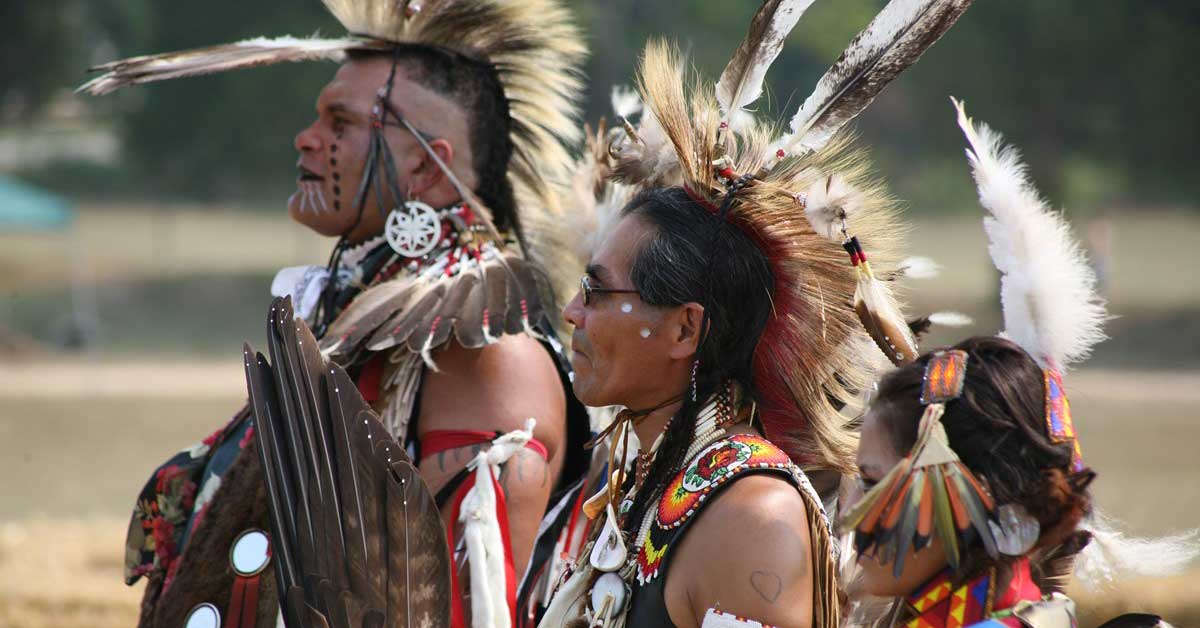 When you think of Native American communities across the United States, what image comes to mind? For many, it is often the picture shown here, portrayed in the media, or in old western movies, but, what we often miss is that true Native beauty is vibrant, diverse, and endless!
My name is Jennifer Leo, and while this is the first time I'm writing to you, I've been with Seva for the last year as the Program Officer of our American Indian Sight Initiative. As a proud member of the San Carlos Apache Tribe, I work hand-in-hand with Native partners to assess their unique needs and co-create solutions that strengthen our communities.
As a Native person, I have encountered many myths about Native communities. But, I want to help flip the lens. Let's dig a bit deeper, and let me share a side of Native communities not often portrayed – the true beauty, joy, and even struggles we face. Come along to meet some of the partners you support, and who knows, you might even learn something new!
Myth 1
All Native American people are the same.
Take a look at the two pictures below.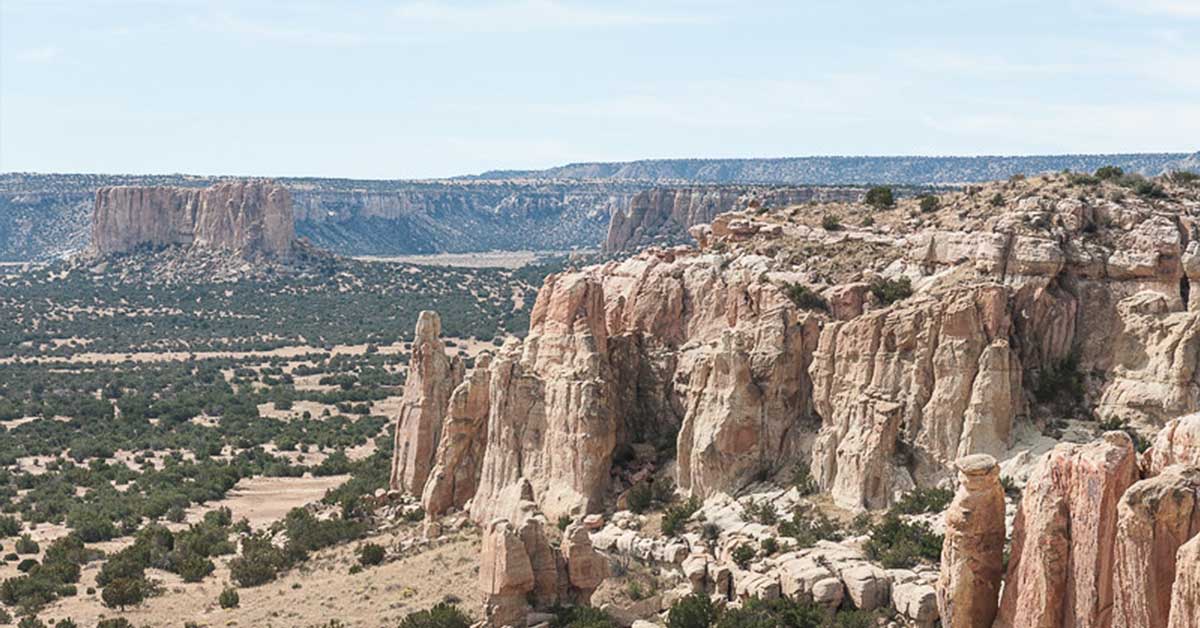 These are both photographs of Native communities. Just like any culture and country, we are vast, diverse, and spread over every inch of the country. Our landscapes change from desert terrain to metropolitan cities to forests and snow-capped mountains.
There are 574 federally recognized Indian tribes in the United States, each with our own unique language, dialect, beliefs, and identity that shape who we are. Indigenous identity is complex, and there is no one single category of Native American. While some communities do live by traditional ways, in rural settings, many of us also work "normal" jobs just like you, and live right next door!
Myth 2
Healthcare is easily accessible & provided for free by the government.
This is a tricky and tangled misconception. Statistically speaking, Native communities face significantly more health inequities and disparities than other populations in the U.S. The cause of this is a combination of barriers, including poverty, geographic isolation, the lack of linguistically and culturally appropriate providers and complicated health system requirements.
Healthcare for Native Americans through Indian Health Service (IHS) supported sites, provides Native communities with access to care. However, stipulations put in place to confirm identity, require Native individuals to jump through a number of hoops, including having registration with a federally, or state recognized tribe, a Certificate of Indian Blood (CIB), and detailed family history documents.
There is also a logistical challenge. Members of Native communities are only allowed to receive healthcare through IHS in their federally recognized area. That means, for instance, if you live in one state and need a check-up at the doctor, but are recognized in a healthcare zone in another state, you would have to travel to that state for care.
The solution?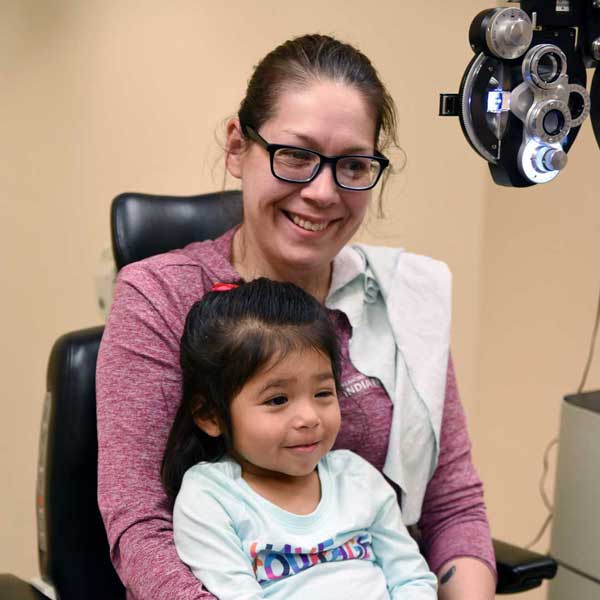 Meeting Native communities where they are. And that's exactly what Seva does! Through our American Indian Sight Initiative, we work to meet the eye care needs of numerous Native communities throughout the United States. We collaborate and create local partnerships with hospitals and clinics in and near Native land to help communities access care and wellness service year-round. Meet one of our partners!
There are only a minority of tribal health programs that have an eye care provider on-site, and those that do often have limited funding, staffing, or equipment. Through Seva's support, one of our partners, Oklahoma City Indian Clinic (OKCIC), was able to increase their capacity for treatment by a staggering 33%! Additionally, the partnership allowed them to offer new services! Last year, OKCIC provided care to more than 20,000 Native American patients in central Oklahoma and you helped make this possible.
Myth 3
Native Americans are always serious
Many cultural and ethnic stereotypes exist about Native communities and are perpetuated in popular media. Plainly put – they are not true!
While our community does bear the burden of great financial, educational, and healthcare challenges, we still love to live with unabashed joy, optimism, and hope for the future. In fact, what most people often don't know is that Native communities use humor as a way to weather storms and support each other during our struggles. Growing up if my dad noticed me feeling down, he would begin telling me jokes and stories to make me laugh. The longer I held my frown, the more exciting the stories became. He wouldn't stop until he saw me smile.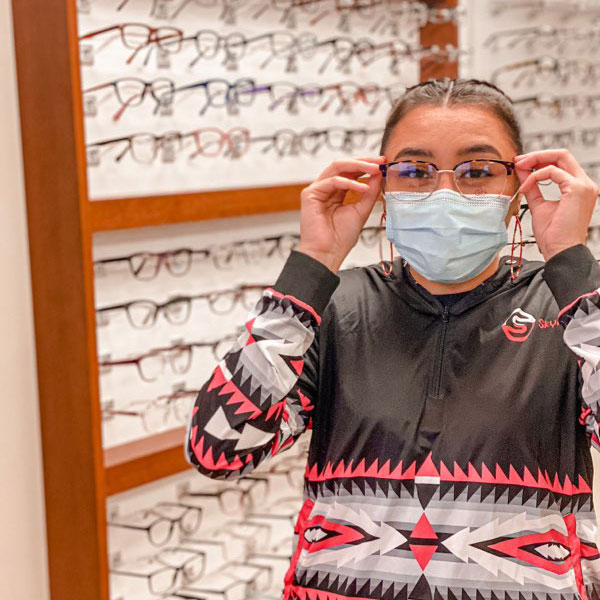 Native communities are vibrant, strong, and live life fearlessly.
Moments like those with my dad are happening in Native homes all over the country, but the truth is: the unmet health care & eye health needs of Native communities are significant and continue to rise. We disproportionately suffer from preventable conditions, including blindness, and timely intervention is everything. Help us see our families smile.
For 30+ years, Seva's Native American program has addressed a broad range of community issues from cultural preservation to educational & economic development, conservation, and health & wellness. And your gift today, in honor of the upcoming World Indigenous Peoples Day, will go miles in continuing to transform the lives of indigenous peoples through vital eye care. Please give today, if you can.
What I love most about being with Seva is that we get to support these individuals – my family – firsthand. And you make this all possible.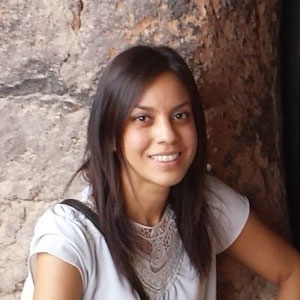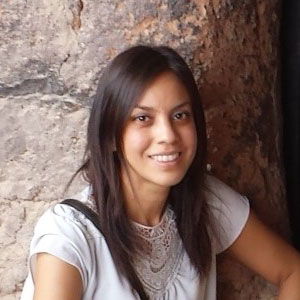 Ahíyi'ee ka dish de,
(thank you, until we meet again)
Jennifer Leo
Program Officer, American Indian Sight Initiative