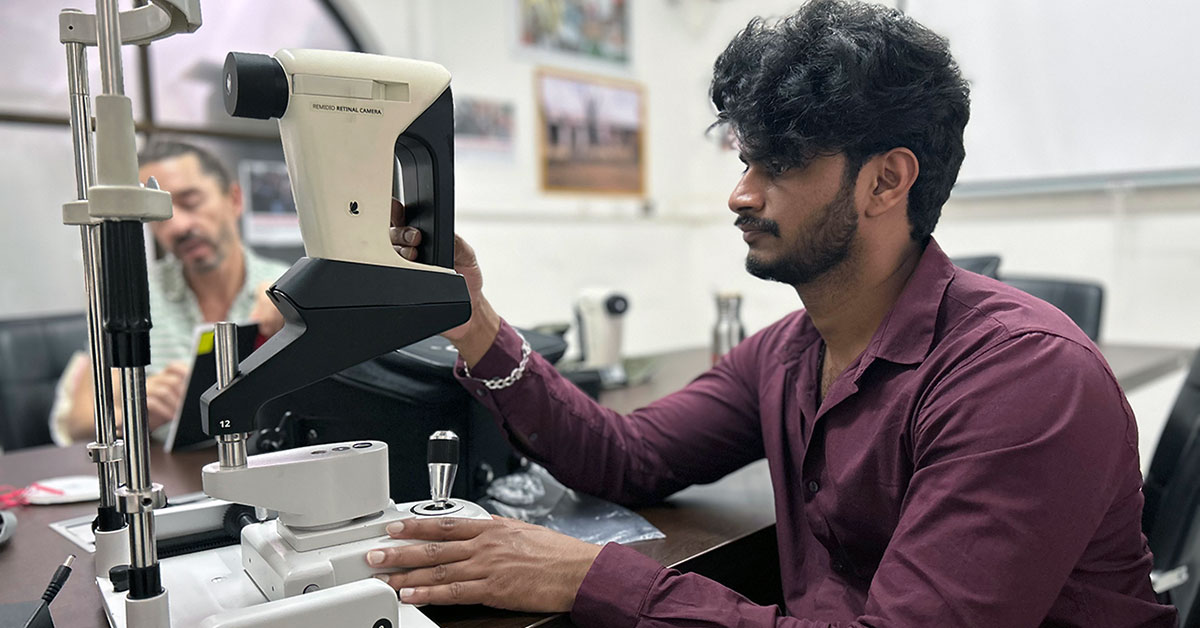 You just helped us turn a page in diagnosing eye diseases. You may remember, Seva, in partnership with Remidio Innovative Solutions, developed Vistaro – a revolutionary, wide-field retinal camera that transforms how clinics diagnose conditions affecting the back of the eye. 
Why is Vistaro so important? Most medical devices that image the back of the eye are out of reach for communities. This leaves many blindness-causing infections, including CMV retinitis – commonly found in those living with HIV – to go undiagnosed. Vistaro is cost-effective, portable, and durable – it could help reduce AIDS-related blindness by half! 
We've heard from our partners in Ukraine, Mozambique & India who've been field-testing the camera – and it's already making waves in the community. As a Seva supporter, you have played an important part in helping to make this moment in eye tech history possible.
Continue reading