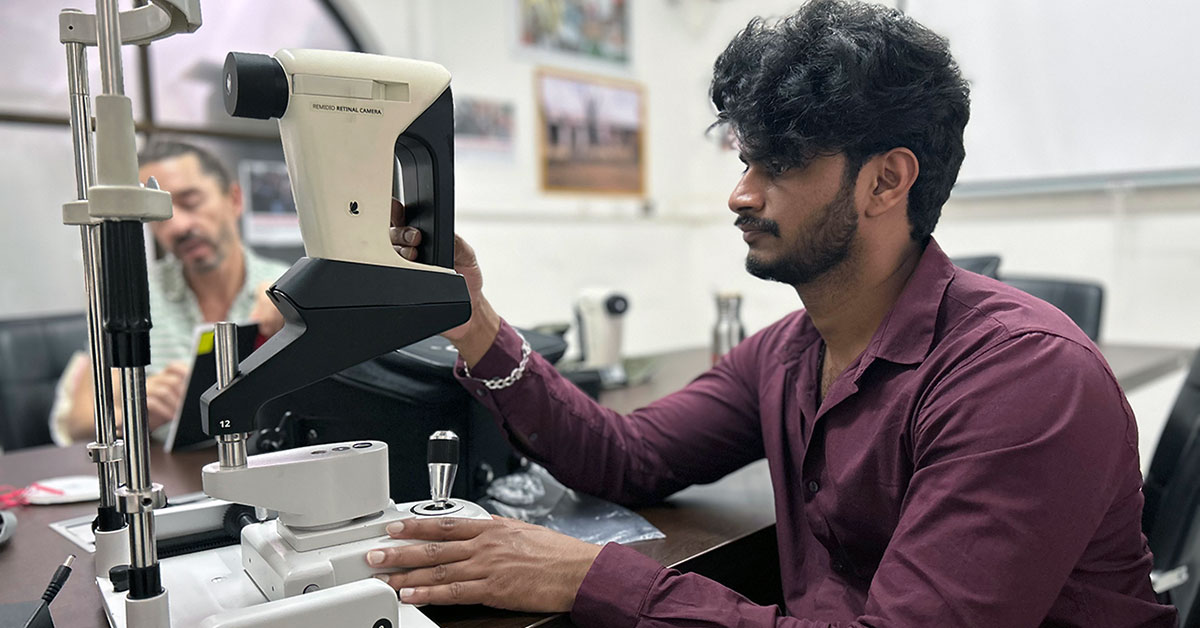 You just helped us turn a page in diagnosing eye diseases. You may remember, Seva, in partnership with Remidio Innovative Solutions, developed Vistaro – a revolutionary, wide-field retinal camera that transforms how clinics diagnose conditions affecting the back of the eye. 
Why is Vistaro so important? Most medical devices that image the back of the eye are out of reach for communities. This leaves many blindness-causing infections, including CMV retinitis – commonly found in those living with HIV – to go undiagnosed. Vistaro is cost-effective, portable, and durable – it could help reduce AIDS-related blindness by half! 
We've heard from our partners in Ukraine, Mozambique & India who've been field-testing the camera – and it's already making waves in the community. As a Seva supporter, you have played an important part in helping to make this moment in eye tech history possible.
Ukraine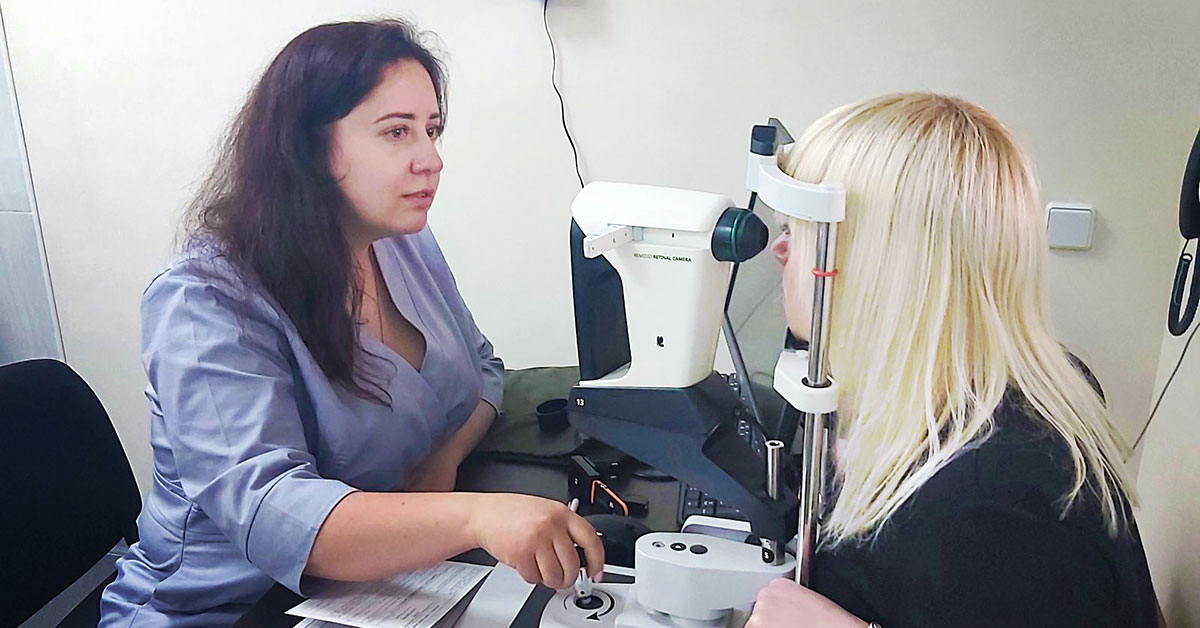 Background
Patients living with HIV in Ukraine often face significant barriers to accessing healthcare, including limited access to eye care. Seva supports the care of HIV patients in L.V. Gromashevsky Institute of Epidemiology and Infectious Diseases in Ukraine with Vistaro.  
Challenge
According to UNAID, more than a quarter million Ukranians are living with HIV. Data suggests the country has the highest rate of HIV increase in any European country. The ongoing war has made access to eye care even more difficult. 
Impact
Seva set up Vistaro in Kyiv, Ukraine in Feb, 2022. With the war, this camera became the only way for HIV patients to get their retinas examined for the next six months. Disease specialists would take retinal images using the camera and send them to ophthalmologists for review, allowing on average four patients per week to receive a consultation.
India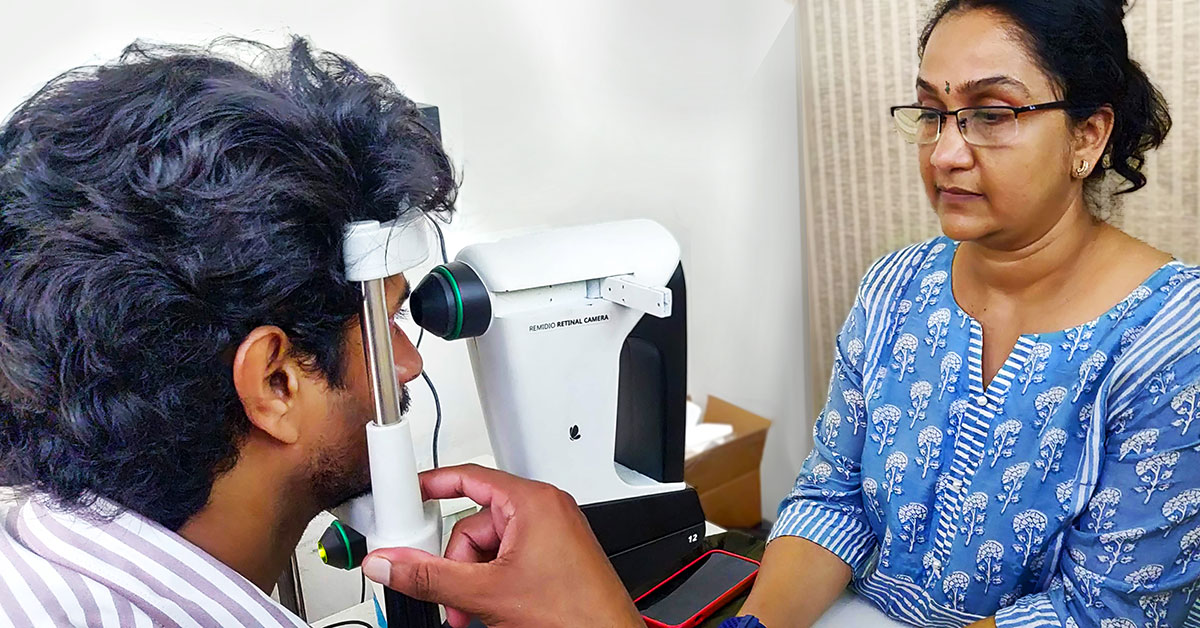 Background
Our partner YR Gaitonde Centre for AIDS Research and Education (YRG) provides HIV prevention and treatment related services to thousands of people in India, including counseling services. Seva partnered with YRG to integrate Vistaro for early detection of eye infections in people living with HIV/AIDS. 
Challenge
Patients with eye disorders would travel a far distance to the nearest eye hospital. Additionally, children living with HIV are often vulnerable to opportunistic infections, but fear of stigmatization prevents them from seeking access to care.
Impact
YRG staff used Vistaro to show patients any problems with their eyes, leading to higher acceptance of eye care. In addition, with Seva's support, the first-ever eye screening camp was held at YRG: 59 children were screened, with 9 children being provided eyeglasses and 7 children referred to our partner for follow-up care. 
Mozambique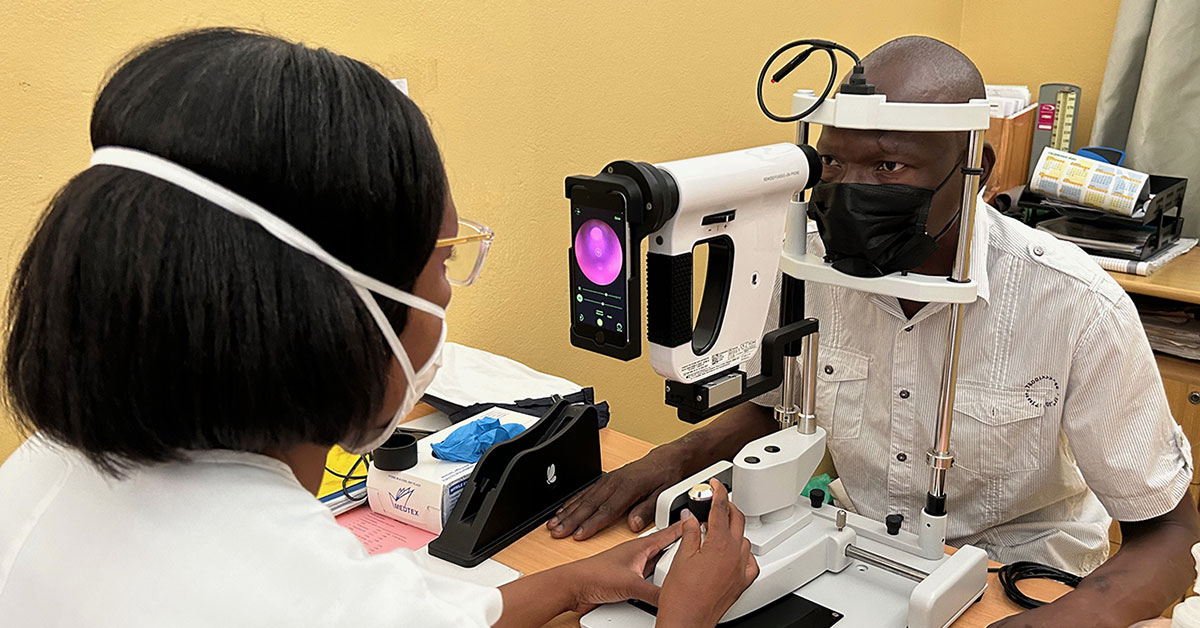 Background
Mozambique faces a generalized HIV epidemic, as the virus has spread to the general population and is not restricted to just high-risk groups. Seva supported the care of HIV patients in Beira central Hospital (supported by MSF) & Centro de referencia de Algo Maé (CRAM) in Maputo by installing the Vistaro in both locations.
Challenge
Despite support from the US CDC, there is a shortage of trained care providers and screening for opportunistic infections. There are only 20 ophthalmologists per million population.
Impact
Seva set up the Vistaro in Beira with MSF and in Maputo. 150 patients have been screened in 4 months alone and where necessary treatment was initiated. Infectionists are so relieved to have the camera that they have already requested more devices for use in rural communities.