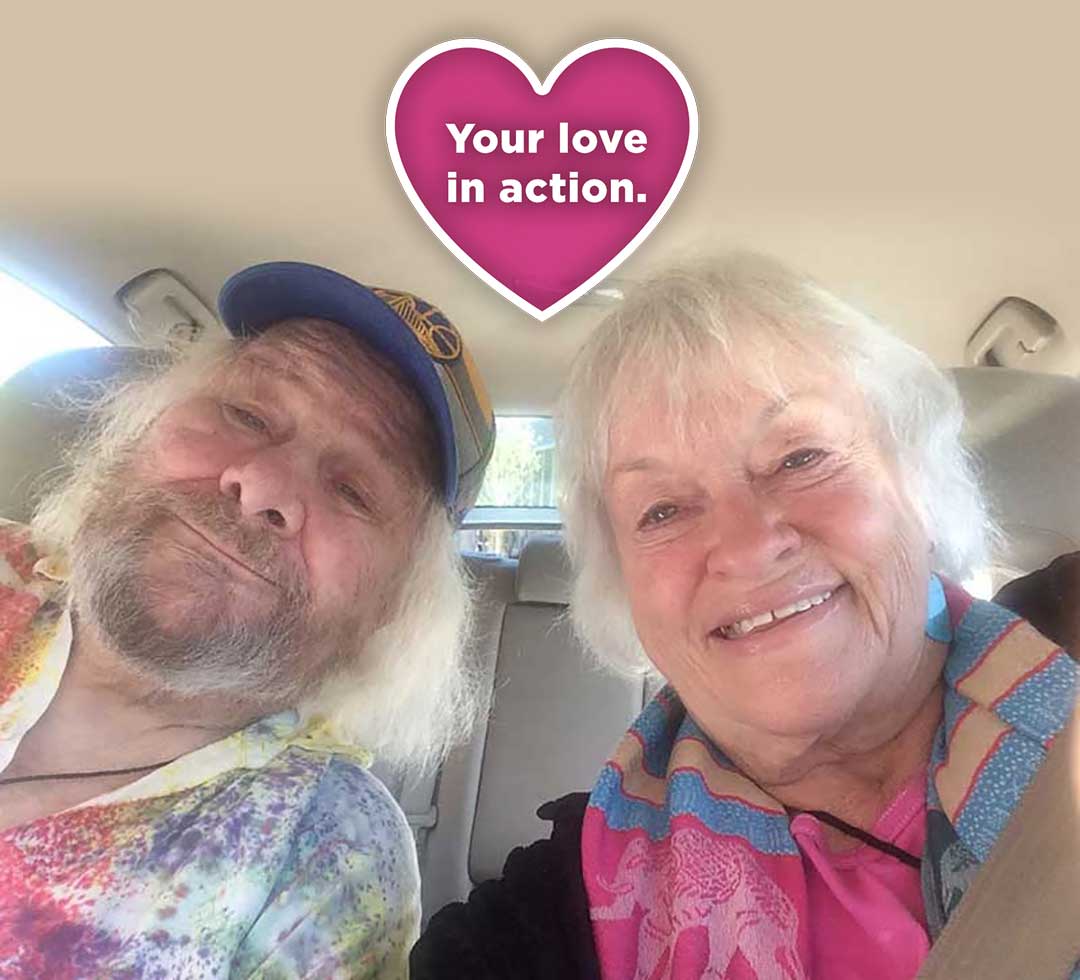 Happy Valentine's Day!
You already know that love sparks a lot of goodness. When we sprinkle it around, and put our love into action, the world becomes better. And you do it through Seva everyday! Did you know that many of the 'Originals' who jump started our mission were also couples in love? The love they carried for each other was put into action towards a greater cause – spreading joy.
This Valentine's Day, meet a few of these Seva Sweethearts:
Larry Brilliant & Girija Brilliant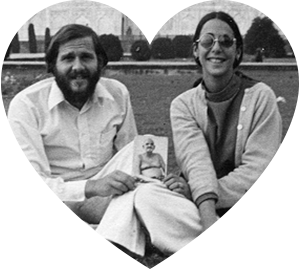 Larry & Girija first met in high school in Detroit. In 1972 Girija took Larry to India to meet Neem Karoli Baba, a beloved guru to many. There, Mahharaj-ji told Larry "you are going to give vaccinations; you will go to the villages and give vaccinations." Larry joined the World Health Organization (WHO) team that ultimately eradicated the smallpox virus in Asia.
Inspired by their time in India, Larry & Girija returned to Michigan and published "Death of a Killer Disease." It was a personal account of their decade in Asia, first as youthful travelers, then as spiritual seekers, and eventually as part of WHO. Readers were touched by their story. Moved by the response, Larry & Girija convened a group of friends and colleagues – public health experts and cultural activists – to find ways to work together to relieve suffering. The answer to that became Seva!
Larry & Girija put their love for each other in action – Seva wouldn't exist without them!
Wavy Gravy & Jahanara Romney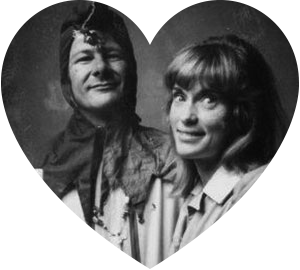 What do a "clown prince of counter culture" and an actress from Star Trek have in common? LOVE!
Wavy Gravy met Jahanara Romney at the Fred C. Dobbs diner in Los Angeles, where she was working while acting in several movies. It was love at first sight! After getting married, Wavy & Jaharana quickly found themselves at the center of a group of activists, clowns, artists, and more.
They launched the Hog Farm and traveled the country in a school bus spreading awareness about social justice issues. At the '69 Woodstock event, Wavy & Jaharana ran a kitchen to feed hungry concertgoers.
In the 70s, they took their journey abroad, traveling to India and Nepal to spend many months in the Himalayas. Once home, they joined their friends the Brilliants and Ram Dass to start Seva. Wavy and Jahanara have always brought the fun to Seva with their big jokes and even bigger hearts!
Suzanne and Tim Gilbert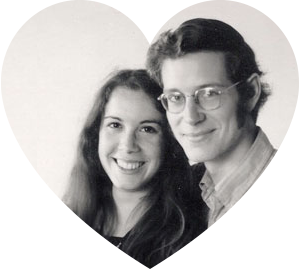 Suzanne and Tim met at a house party in Michigan. Their hearts connected instantly, but their schedules – not so much. Tim was on his way to hitchhike to Peru; Suzanne was headed to India for a language fellowship. For two years they maintained a long-distance relationship while traveling in separate parts of the planet.
When Suzanne got a Fulbright Fellowship to go to Nepal in 1972, they got married. "Back then, Tim couldn't get the customary travel allowance as my spouse," said Suzanne. "A quick-thinking Fulbright officer converted my unused excess baggage allowance into a plane ticket for Tim, and that started a family joke."
Back on U.S. soil, Suzanne met the Brilliants at the University of Michigan School of Public Health, helped plan Seva's founding meeting, and has been involved ever since. Tim and later their kids have been active Seva volunteers.
Their love sparked a sight-restoring movement. Know that your love, too, is how and why this is all possible. We at Seva wish you and your loved ones a very Happy Valentine's Day!