I want to send a happy International Women's Day today to all the amazing women like Happiness transforming the world with their courage and compassion.
As we celebrate and remember our power to transform the world let us also remember the millions of women around the world who still don't have basic human rights. When we do, we can answer the call to amplify their voices.
On behalf of the most dedicated and talented teams, thank you for working toward a world that is a safe and inclusive place for women and girls.


Kate Moynihan
Executive Director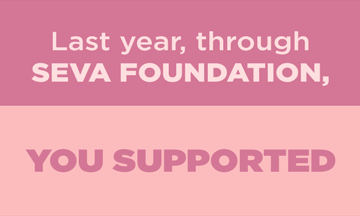 Spread some Happiness!
---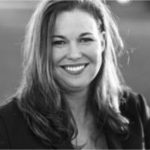 Kate Moynihan is an impassioned leader and decision-maker who has overseen programs in networked organizations and social enterprises in resource-constrained settings, internationally and in the United States. She is a catalyst for institutional and systems change, partnering successfully with diverse international organizations to deliver world-class leadership for mission-based social justice around the globe. Throughout Kate's career, she has shown an unwavering commitment to improving the lives of people living in disadvantaged, marginalized segments of the world. Kate currently serves as Executive Director of the Seva Foundation, a non-profit organization based in Berkeley, California that transforms lives by restoring sight to individuals in areas with limited access to eye care.