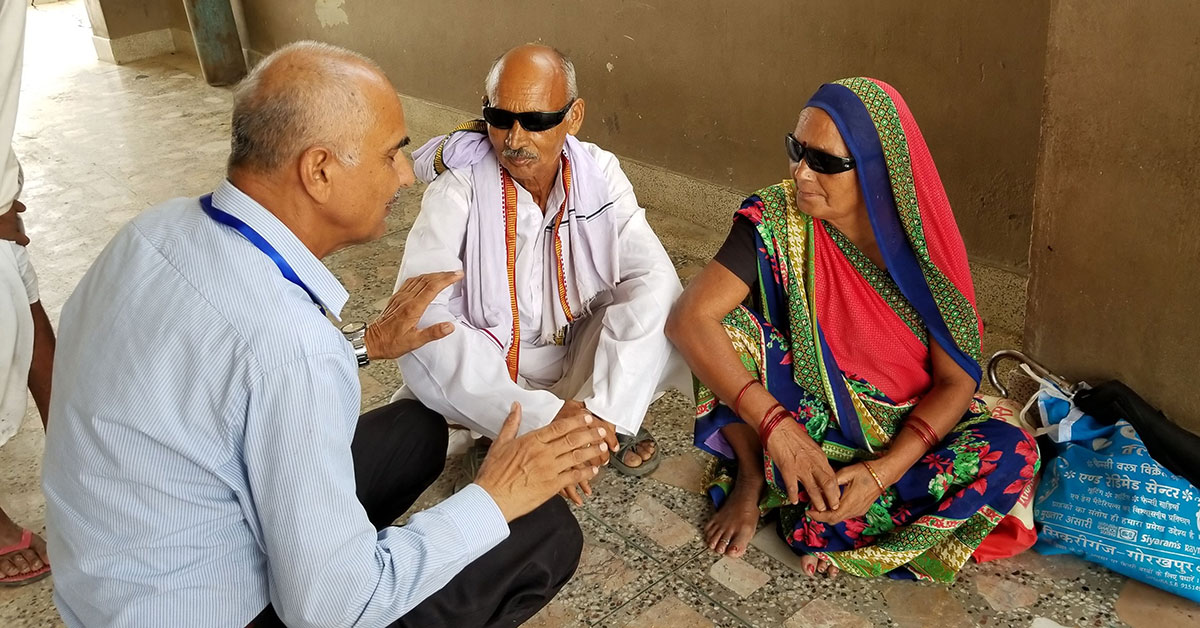 Ram Prasad Kandel Retires After 25 Years of Caring Service
It's not hyperbole to say there ain't no mountain high enough to deter Seva's Nepal Program Director, Ram Prasad Kandel. For the past 25-plus years, he's been on the road with Seva, traversing hilly terrain and rough roads in Nepal, India, and Cambodia to support eye camps, establish Vision Centers, and connect with the people who come seeking help.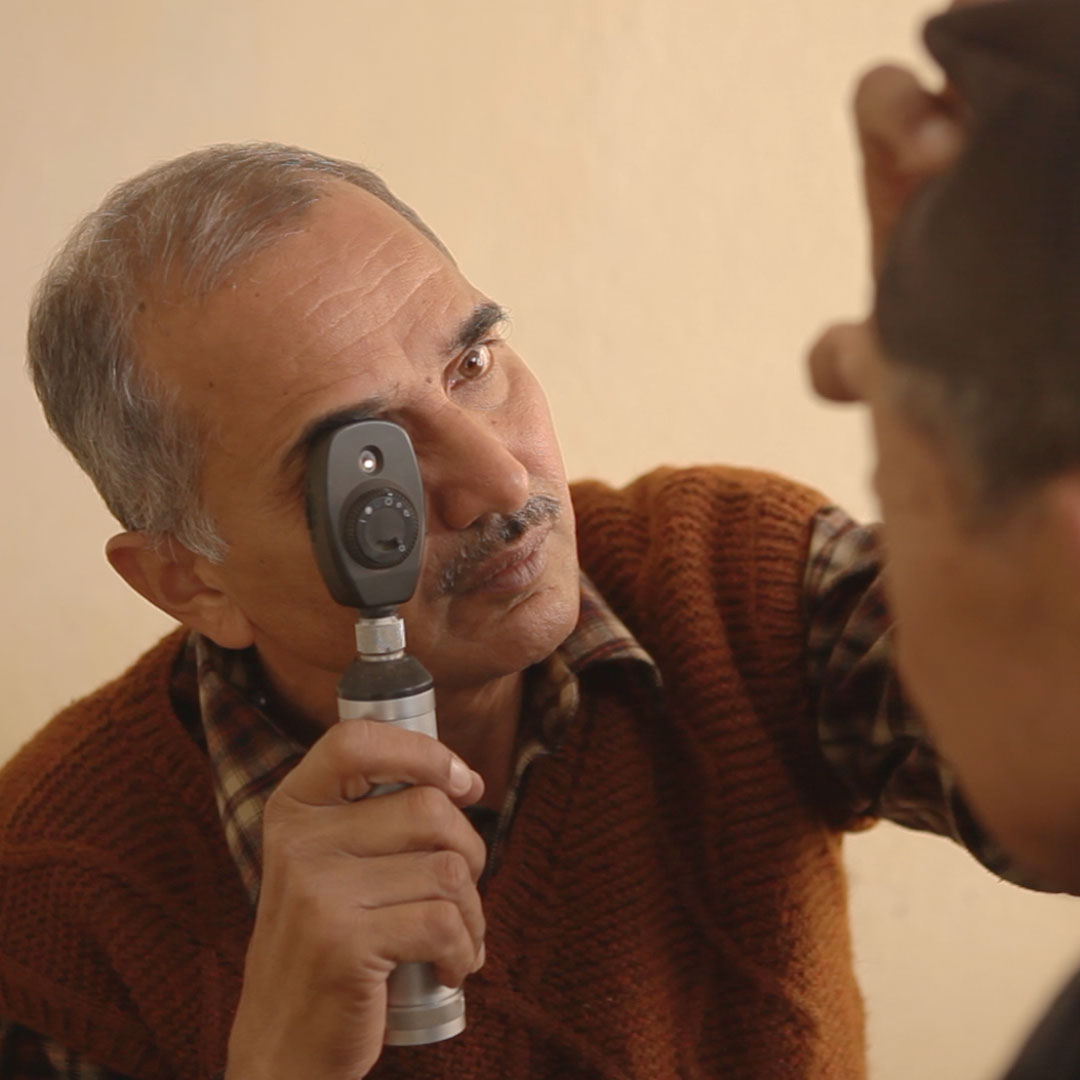 He's respected and recognized as a public health leader and community activist who works for the common good. "Time and time again he'd express a keen concern about the patient," recalled Senior Director of Research and Strategic Opportunities (and Seva Original) Dr. Suzanne Gilbert. "He saw these people [in the photo] and wanted to know their story. And, this is so Kandel, he doesn't just say, 'well, we've got all these meetings and we better get going.' He stopped the action and spent five minutes with them, really getting their backstory."
Seva wouldn't be the organization it is today without Ram Prasad Kandel's prodigious talents and heart. We wish him a healthy, inspired retirement with nothing but smooth roads. Unless, of course, he chooses the more "scenic" routes.