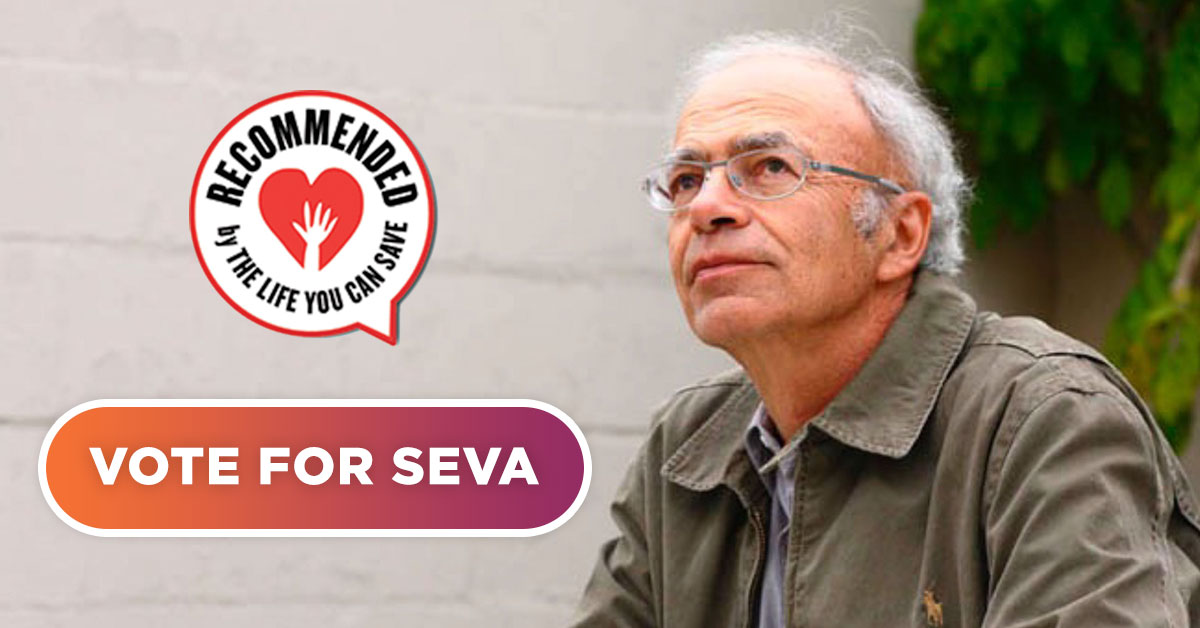 We know the holiday season can be busy, so we'll make this quick!
Renowned philanthropist Peter Singer has won the Berggruen Prize, and he's giving away $100,000 from the prize money to three of The Life You Can Save's recommended charities based on a public vote – Seva can win up to $50,000! 
All you need to do is click the link below and cast your vote for us. It takes just two seconds – and, if we win, each dollar goes directly to provide critical eye care, medicine, and treatment to underserved communities. That means thousands can go back to school, work or serve their communities! It's never been so simple to transform lives!
Scroll near the bottom of the page and select Seva Foundation in the 1st category.
The charity with the most votes will receive $50,000. Charities in 2nd and 3rd place will receive $30,000 and $20,000, respectively.
Please share this message far and wide, forward along to your friends and families – it takes a community to bring the gift of vision to those in need.