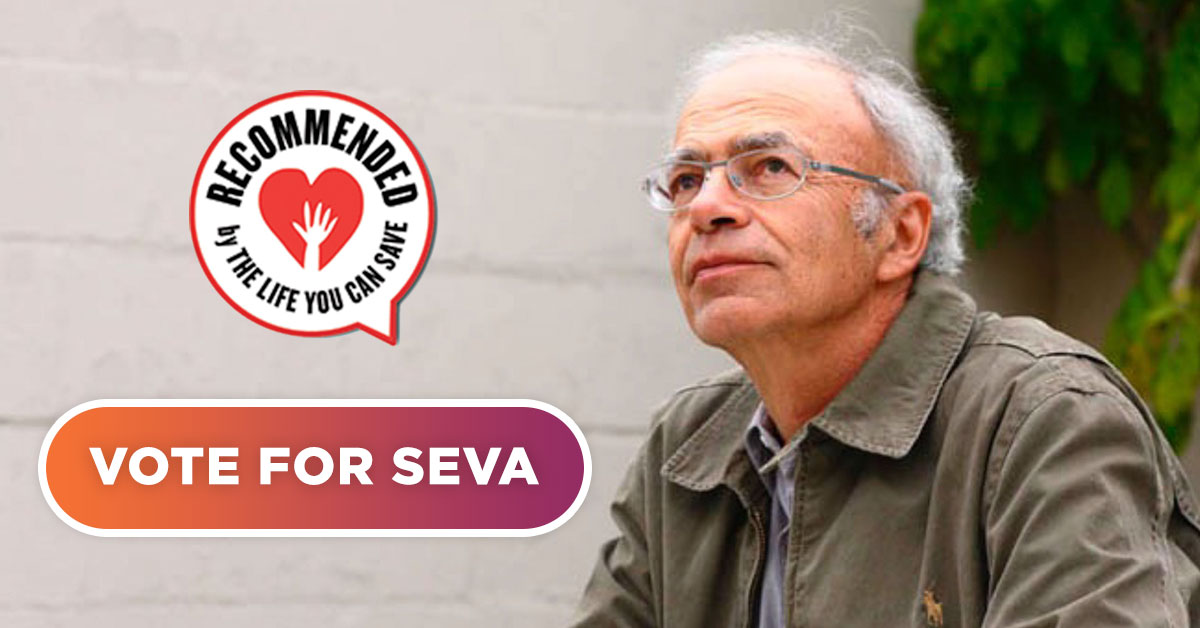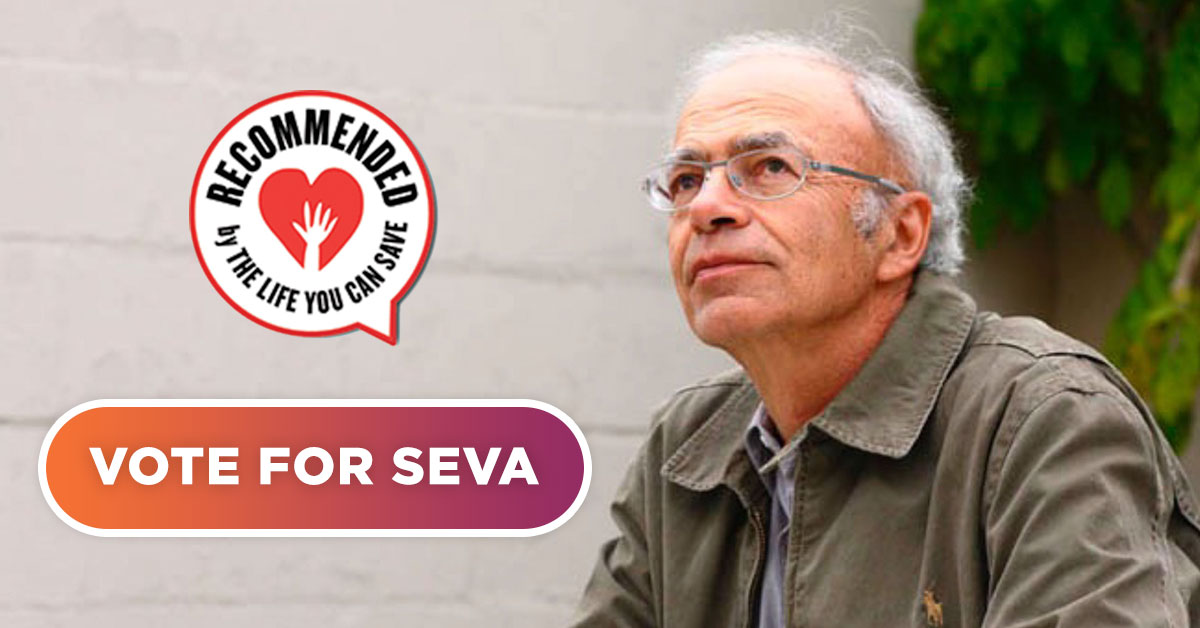 Thanks for your votes!
Renowned philanthropist Peter Singer has won the Berggruen Prize, and he's giving away $100,000 from the prize money to three of The Life You Can Save's recommended charities based on a public vote – Seva won $30,000!
Each dollar goes directly to provide critical eye care, medicine, and treatment to underserved communities. That means thousands can go back to school, work or serve their communities! It's never been so simple to transform lives!
Thanks again – it takes a community to bring the gift of vision to those in need.