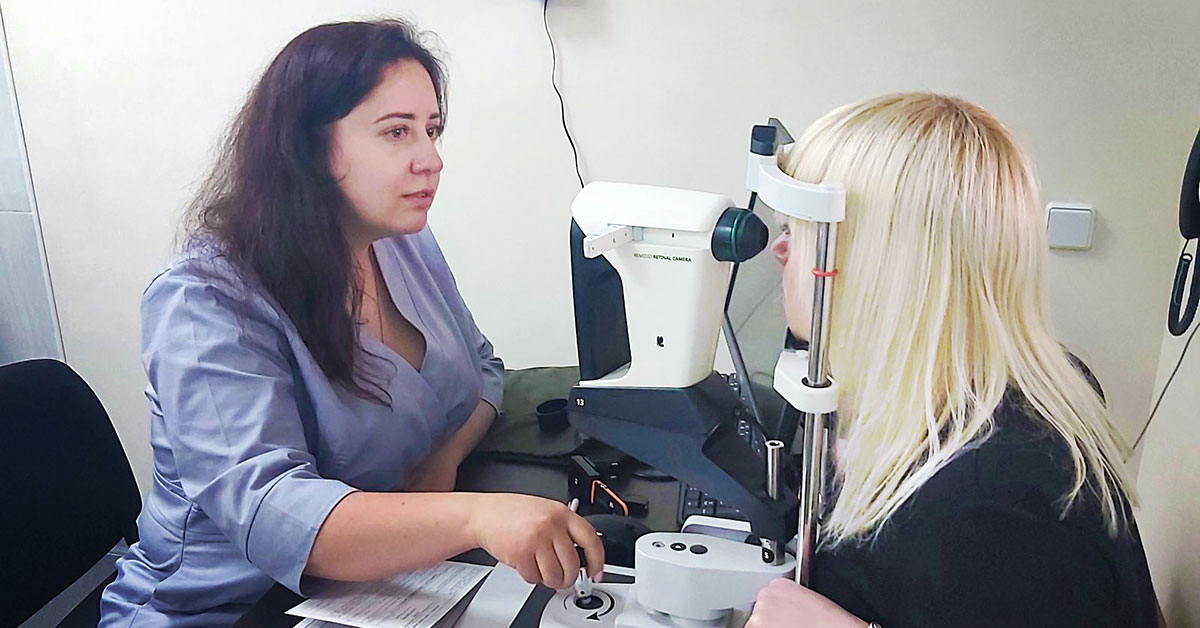 As a global public health organization, we experience all sorts of obstacles in our pursuit of bringing equitable eye care to communities where it is most needed: geographic isolation, economic insecurity, and even war, to name a few. With your support, we work to overcome these barriers – and travel that last mile.
Together, here's how we brought new eye care equipment to hospitals in Ukraine amidst the ongoing conflict.
Seva has worked in Ukraine since 2017 on various initiatives – from treating and diagnosing patients living with HIV/AIDS for CMV retinitis (a blindness-causing infection) to working with partners to prevent Retinopathy of Prematurity (RoP), the nation's leading cause of blindness for babies.
Back in 2019, our partner, Eye Samaritan International, traveled to Odessa and Mikolaiv, Ukraine to visit three neonatal intensive care units (NICU). With Seva's support, they inspected the equipment available and determined the needs of the neonatologists who worked around the clock to prevent RoP among infants. This equipment was then secured and transported in from Austria.
Fighting and hostilities continue in Ukraine since the war escalated in February 2022, directly impacting more than 11 million people and affecting the entire country. Throughout this difficult and uncertain time, we stood in constant communication with our partners, providing support wherever we could to continue treating patients.
In 2023, the equipment finally made its way to Ukraine: oximeters, a device that plays a large role in preventing retinopathy of prematurity, infusion pumps, and cannula kits. It has been an arduous journey to ensure the safe passageway of these devices to Ukraine, but one that will undoubtedly play a difference in the lives of babies.
Our heart aches for anyone who has been displaced or affected by this conflict. We are committed to traveling that last mile to help communities with relief, security, and support through eye care. Thank you for helping us do just that.