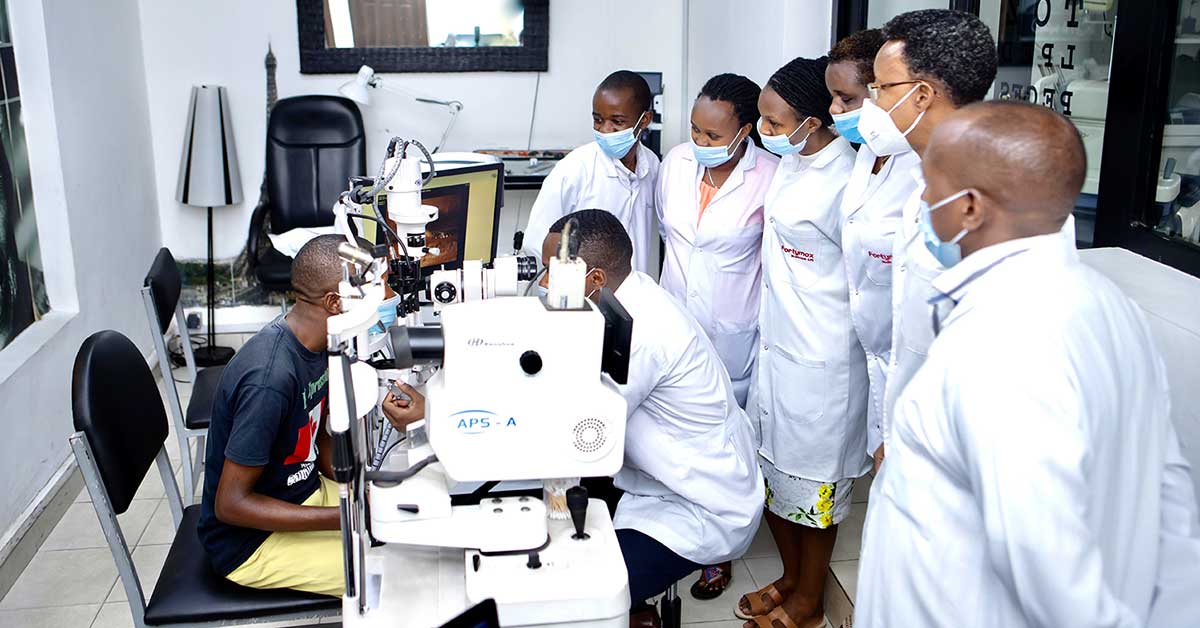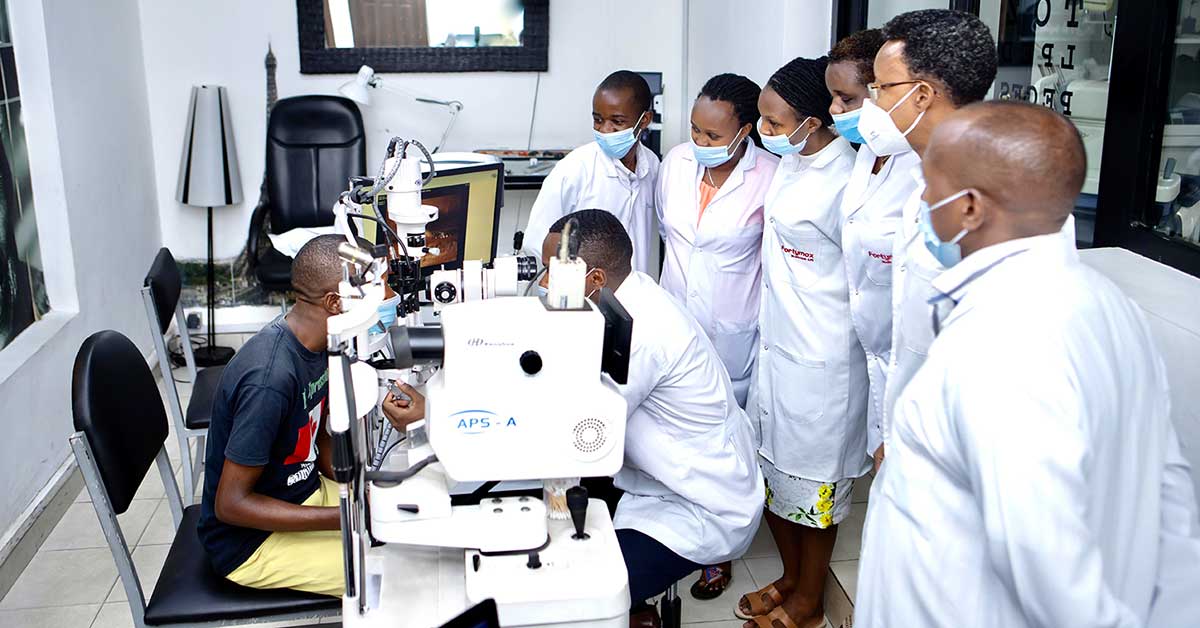 See the oddly shaped white device that the doctor is looking through (behind the big retinal camera) in the picture above? It may not look very significant but it is doing marvelous things for the people of Burundi!
It's called a slit-lamp, a critical piece of equipment used in eye exams that includes a built-in camera – a type of microscope. The slit-lamp helps ophthalmologists find abnormalities in the eye while capturing digital images to track changes in the eye over time.
Our partner in Burundi, CTSOE (Centre Tertiaire de Santé Oculaire de L'Enfant), received one of these essential devices – and has reported back the following observations:
Digital images are great learning and training tools for eye doctors.
Patients find it easier to understand the condition of their eyes when compared with a picture of a healthy eye. This has led to an increase in acceptance rates for surgery.
Adults who oversee the health and overall well-being of their parents, but live far away, can easily understand the condition of their parents' eyes thanks to the tech that can send an ophthalmic image of the eye through email or WhatsApp. This can help determine appropriate next steps for their parents' eye care!
"In a context of limited resources, one of the strategies to achieve good eye health for the population of Burundi is to train teams of ophthalmologists, paramedical staff, and administrators. Seva Foundation provides a variety of support to Clinique de l'Oeil, including a special donation of slit lamps. These devices allow very useful practical teaching. Being able to simultaneously see a student's assessment of the eye allows teachers to teach while performing a routine biomicroscope examination. This method saves precious time and has greatly improved the quality of training as well as patient awareness and counseling."

– Dr. Levi Kandeke, Founding Ophthalmic Surgeon, Head of Clinique de l'Oeil; Founder of CTSOE