From the world-wide Seva team, Happy World Sight Day!
Each year, on this day we recommit ourselves to closing the gap between those with and without access to eye care.
90% of people who live with vision loss are in developing countries where eye care is limited or nonexistent. What does that mean? A life without sight = a life often limited in education, employment, and independence that can ultimately throw families into cycles of poverty. For us, solving this crisis boils down to two things:
Equitable eye care solutions informed by science, experience and data, co-created with local communities, and built with sustainability at the forefront.
Commitment from an impassioned team, our robust network of partners, and incredibly caring supporters – YOU!
Today, in honor of WSD, you can help us go twice as far. A generous family has pledged to match any gift made (up to $10,000) for a total of $150,000.
Click here to help us reach our goal!
We work each day tirelessly to continue to earn your trust. And because of your generosity, across the 4 decades combined with our remarkable network – the results are undeniable: 50 million people live or have lived better lives. 50 million lives – each one, changed for the better. When you give to Seva you can be assured that your good will be directed to where it can do the most.
Come, help us continue to change the world for the better – one person at a time.
Kate Moynihan
CEO/Executive Director
P.S. This year's International World Sight Day theme is "Love Your Eyes," and what better way to celebrate today than to help someone else love their eyes?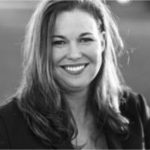 Kate Moynihan is an impassioned leader and decision-maker who has overseen programs in networked organizations and social enterprises in resource-constrained settings, internationally and in the United States. She is a catalyst for institutional and systems change, partnering successfully with diverse international organizations to deliver world-class leadership for mission-based social justice around the globe. Throughout Kate's career, she has shown an unwavering commitment to improving the lives of people living in disadvantaged, marginalized segments of the world. Kate currently serves as Executive Director of the Seva Foundation, a non-profit organization based in Berkeley, California that transforms lives by restoring sight to individuals in areas with limited access to eye care.