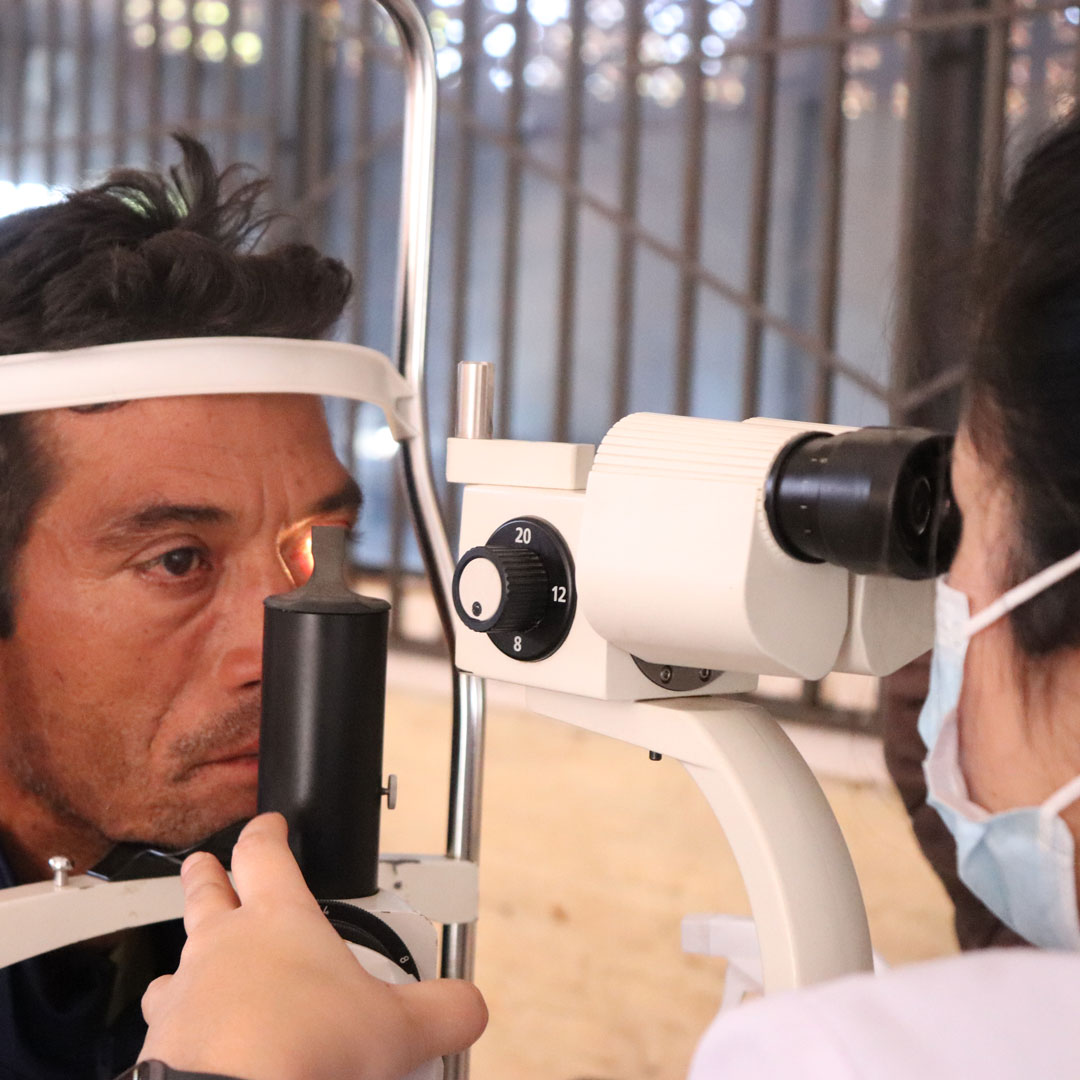 "Che ndaroviai," an expression in Guarani, translates into Spanish to mean "I don't believe." These were also Librado Benitez's first words after he was told that he would regain his vision.
For over a year Librado, a 41-year-old farmer from the Department of San Pedro, north of Asunción in Paraguay, lived with an overwhelming sense of hopelessness.
As his sight deteriorated, so did his belief that he would ever see again and resume his normal life. A father of three, Librado had yet to see the smiling face of his youngest, a nine-month-old baby.
Our partner, Foundacion Vision and their health team, arrived in Librado's community to give him the opportunity to see again. He was diagnosed with cataracts and provided with a sight-restoring surgery.
The entire family was grateful for Librado's new chance at life. A teary-eyed sister shared, "[the emotions are] too strong." All Librado wanted to do was to see his family again, work, and resume his role as a father. Today, he can do all of those – and more. Librado didn't believe that he would ever regain his vision, but you made sure he did. "[I have] immense gratitude to Fundación Visión and to the Seva Foundation donors who made it possible for me to see again," he shared.