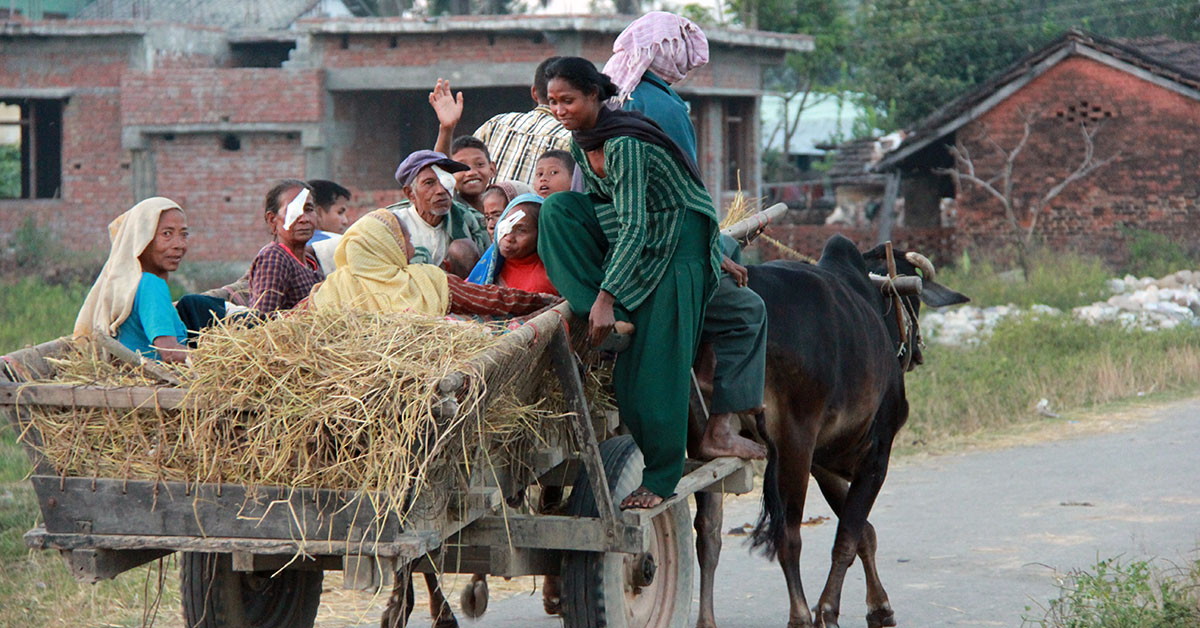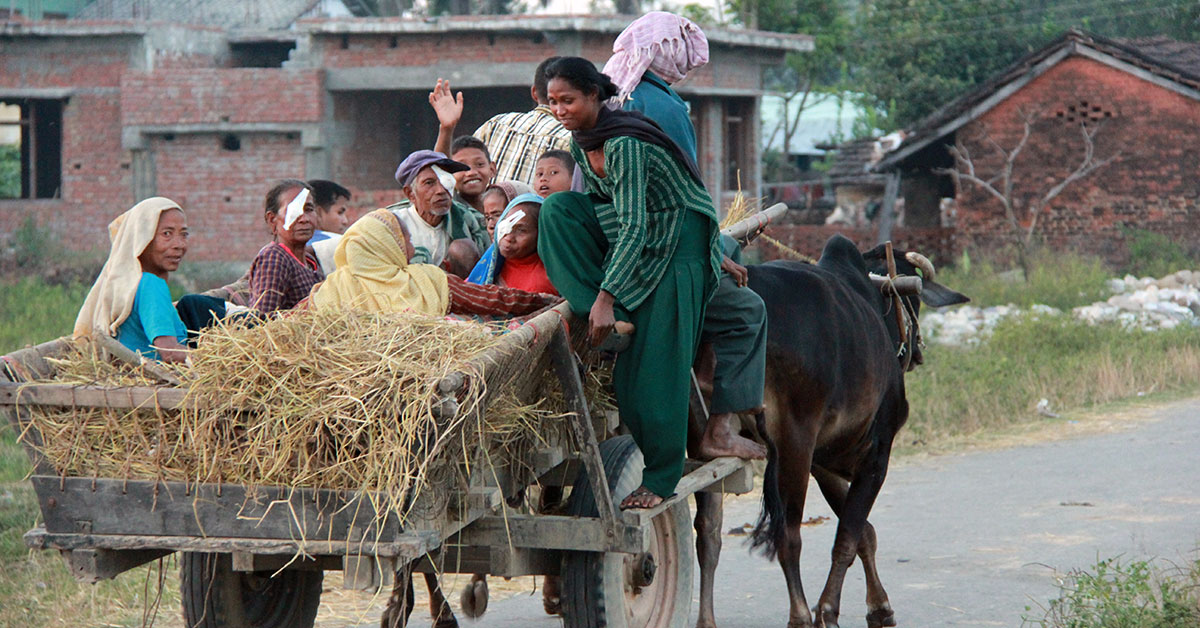 The story behind this photo radiates with your love. ❤️
On a trip to Nepal, voluntary ophthalmologist and Honorary Lifetime Board member, Dick Litwin found himself in front of hundreds of patients who had received life-changing eye surgery just hours earlier. No longer scared, these smiling faces would soon see the world anew.
Looking from afar, Dr. Litwin couldn't help but notice the bandages across patients' eyes looked a bit heart-shaped. The tape reminded him of the arrow that runs down. And that's when it hit him. Just as we've always sent paper heart Valentines to our loved ones for centuries, this was you – our Seva community – sending Valentines to the people of Nepal. Your gift of sight was a Valentine more powerful than any words, and sweeter than any candy.
By helping someone regain their sight, you show them love and friendship in the most meaningful way possible. You've given them a chance to see the world through their own two eyes – and sometimes for the first time in years. Kind-hearted supporters like you have already sent 46 million Valentines and counting to people all over the world – with your support today, we can send millions more and make this V day one for the books.