To know Terrie Velasquez is to know goodness
In the early 70s, a series of experiences – from reading Ram Dass's "Be Here Now," to being a fan of The Grateful Dead, to learning about Wavy Gravy – led Terrie Velasquez to Seva. She's a firm believer in giving back to communities, and for her, the stars aligned with Seva.
"I knew that Seva worked in many countries, and I knew Seva held many of my own personal values. SEVA = selfless service."
Terrie's been a committed monthly donor for many years, supporting sight-restoring interventions around the world. "Seva provides varying levels and types of eye care from Guatemala to India to indigenous peoples of the contiguous United States and Alaska. I wanted to support that organization!" When she's not busy rocking her Seva hat and t-shirts, she spends time with her beautiful family and seven loving grandchildren.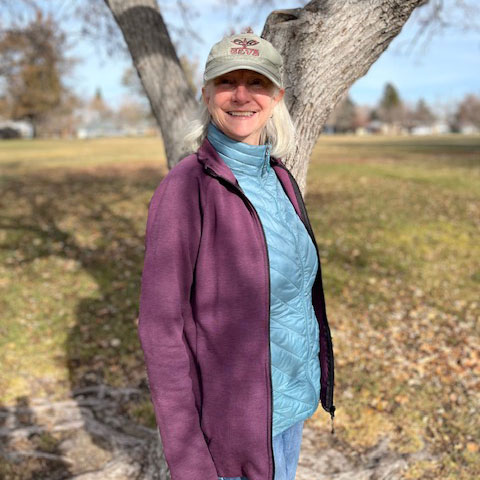 Once a Seva supporter, always a Seva supporter
Sharon Hansen has worn a lot of hats throughout her life – social worker, restaurant chef, teacher, caregiver, nursery manager, and many more.
But there's one hat that Sharon never took off – a Seva supporter. She first learned about Seva through her time spent with the Buddhist community and was motivated to support the organization after seeing Ram Dass and Wavy Gravy's involvement. In 1993, she made her first donation to Seva (and continues to do so!) For a number of years, she sent Seva Christmas donation cards to her grandchildren to teach them about the power of generosity.
Thank you, Sharon, for all the light you bring into this world!