We take the work seriously, we don't take ourselves too seriously! Seva Co-Founders Wavy Gravy & Jahanara Romney – a dynamic duo, hippie icons, and pair of saints – taught us that. They've dedicated their lives to public service, activism, and spreading unconditional joy.
Join me for this hilarious, insightful, and inspiring conversation with the legendary Wavy Gravy and Jahanara Romney. 
Ever wonder what keeps Wavy & Jahanara pushing for a better tomorrow or are you curious about all those untold "Wavy" stories – seriously, you won't want to miss this! Join me and hear about their life, legacy, and hopes for the new generation of clowns and activists.
Kate Moynihan
CEO/Executive Director & lead bozo on the bus!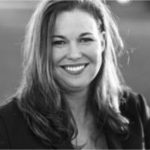 Kate Moynihan is an impassioned leader and decision-maker who has overseen programs in networked organizations and social enterprises in resource-constrained settings, internationally and in the United States. She is a catalyst for institutional and systems change, partnering successfully with diverse international organizations to deliver world-class leadership for mission-based social justice around the globe. Throughout Kate's career, she has shown an unwavering commitment to improving the lives of people living in disadvantaged, marginalized segments of the world. Kate currently serves as Executive Director of the Seva Foundation, a non-profit organization based in Berkeley, California that transforms lives by restoring sight to individuals in areas with limited access to eye care.