We're part of so many stories. There are those in which we know for sure what role we play and the impact we have on other's lives and the world – like the role of a mother, father, grandparent, student or teacher. But then there are some stories that we forget we're a part of. Stories in which we help transform a life. We, here at Seva, wanted to remind you of the difference you make every day. After all, you're a big part of this story too:
Cast a net, and dream as big and far as you can (and then some!) That's what Bhagwandeen, from Madhya Pradesh, India, believes in. At 102-years young – the oldest man in his village! – Bhagwandeen loves to live his life with unwavering joy and a sense of adventure.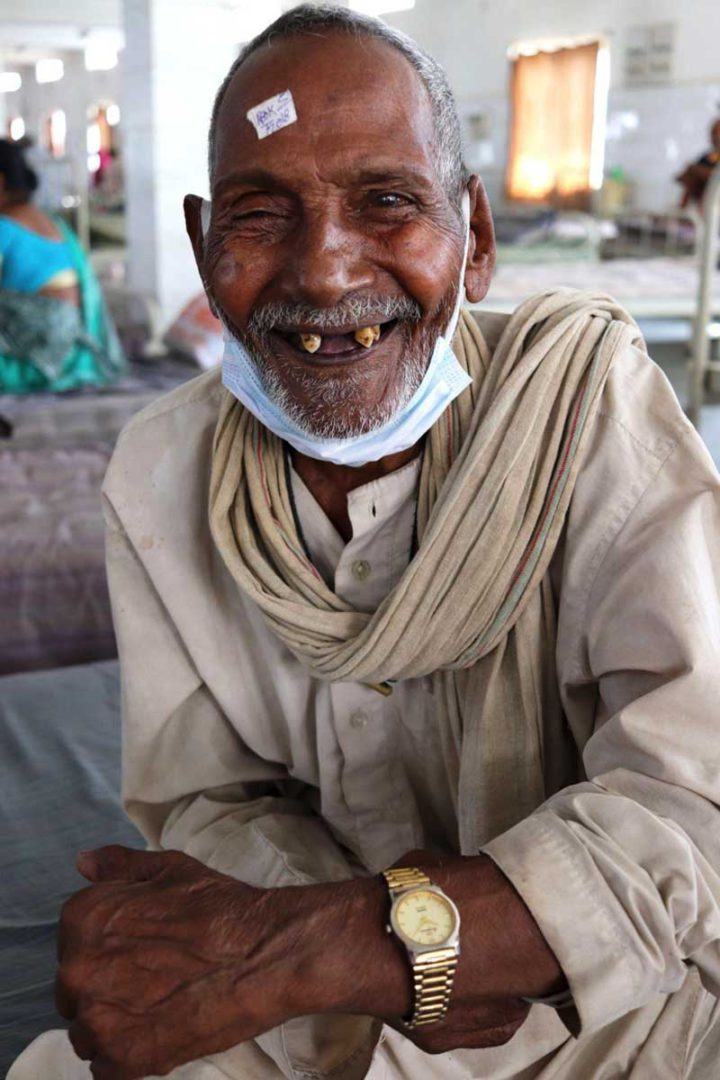 When we first met him, the first thing he proudly showed us was his watch (pictured here). He won it in his youth during a friendly wrestling competition in his village. Even though Bhagwandeen struggled with his vision, his eyes beamed with pride when he recounted this memory. 
Bhagwandeen is still just as resilient and energetic today, but his world turned blurry as his sight worsened. Daily activities for this once lively man had become difficult. But you helped put his worries to rest! At a Seva-supported eye screening camp, he was diagnosed with cataract and referred to our partner SNC Chitrakoot for a sight-restoring surgery.
After the operation, Bhagwandeen was filled with joy. He got his sight & his life back! We asked him what he was most excited to do first, and he said "I'll visit Mathura, a pilgrim site in India. I have never been there, but always wanted to go." Before that? Spend time with the five generations of my family. ❤️
Every person, just like Bhagwandeen, possess immeasurable strength. But, sometimes, we all need a helping hand. And your support makes this magic possible – for millions around the world. You're a big part of these beautiful stories of courage, love and healing.