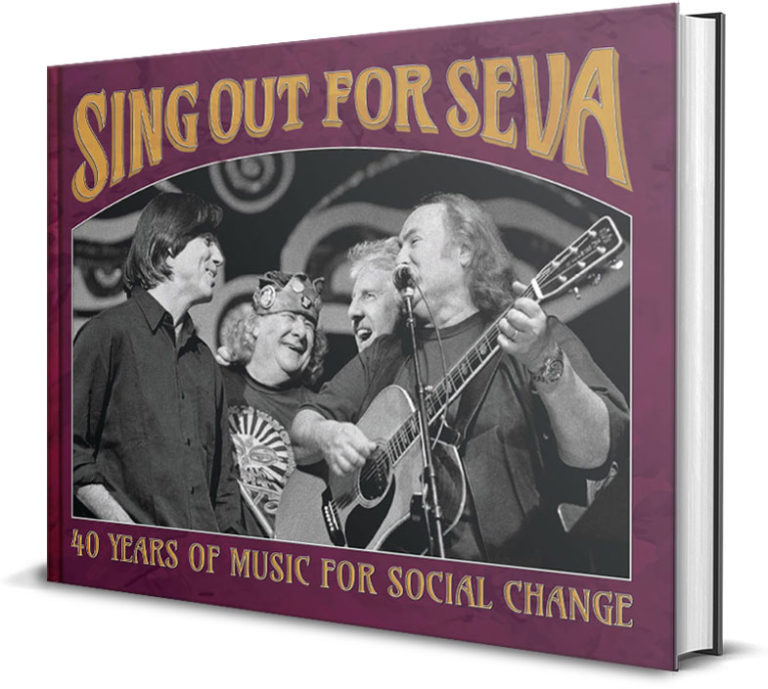 Sing Out for Seva: 40 Years of Music for Social Change
Steve Jobs
drove from his Apple board meeting, wearing a three-piece suit, a big shift from the barefoot shaven head hippie we had met in India when he was 19. He was surprised to find the eclectic mix of folks who had started Seva: Here's Dr. Venkataswamy who's done 100,000 sight-restoring eye operations, here's Nicole Grasset who had eradicated smallpox, here's
Ram Dass
who wrote the most popular book of the 1970's, Be Here Now, here's
Wavy Gravy
who's loved by everybody and was the Master of Ceremonies at Woodstock. We told Steve that Wavy had put together our first benefit concert and it was happening in a couple of days at the Oakland Auditorium and the Grateful Dead were going to play. Steve said, "I love the Grateful Dead!", so we invited him to join us.
Wavy has always said, "Put your good where it will do the most," and I think Seva has been such a success in the last 40 years because we figured out how to use all the pieces on the chess board, all the arrows in the quiver, all the tools in the toolbox. But first and foremost, our identity was forged by music and concerts and the spirit that brought us together.
Enjoy this beautiful 245 page e-book and take a walk with us through the 40 years of magic.
–
Dr. Larry Brilliant
, Seva Co-Founder
PS – Make a donation to Seva and transform lives by restoring sight. You can free someone of blindness with just $50!
This 245 page e-book includes a forward by Jackson Browne and stories by Wavy Gravy. Contributing photographers include Jay Blakesberg, Lisa Law, Bob Minkin, Brian Harris and more.
Some of the artists included in the book:
The Grateful Dead, The Band, Kate Wolf, Jackson Browne, Bonnie Raitt, Crosby, Stills & Nash, Bob Weir, Jerry Garcia, David Lindley, John Lee Hooker, Maria Muldaur, Elvis Costello, Hot Tuna, Paul Simon, Merl Saunders, Arlo Guthrie, Richie Havens, Joe Lewis Walker, The Gyuto Monks, Kris Kristofferson, Ani DiFranco, Lukas Nelson, Hot Buttered Rum, Edward Sharpe & the Magnetic Zeros, Steve Kimock & Friends, Ace of Cups, David Nelson Band, Yonder Mountain String Band, Los Lobos, Ruthie Foster, Paul Kantner, Odetta, Leftover Salmon, Chris Robinson, Rising Appalachia, The Sam Chase & the Untraditional, Poor Man's Whiskey, Achilles Wheel, Stevie Ray Vaughn, Ben Harper, Roy Rogers, John Trudell, Buffy Sainte-Marie, Joan Baez, and many more.